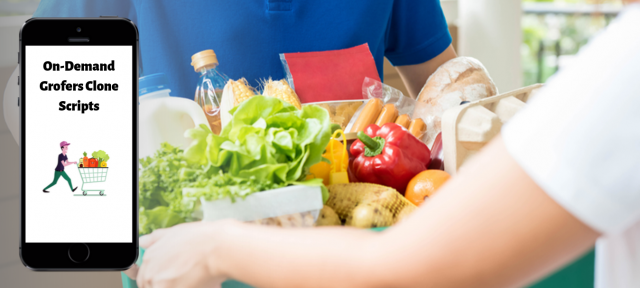 Nowadays E-shopping is growing everywhere. Starting from electronics to FMCG, everything can be ordered online and it will be delivered at the customer's doorstep. Thanks to the phenomenal change in digital technology. Now the latest addition to online ordering is the groceries. Nearly 50% of global grocery produce is spoiled before it reaches the consumer's place. Poor logistics and communication is the reason to blame for this. Now with app-based ordering, it is hoped that the wastage will reduce drastically and it is happening right now.
On-demand grocery booking and delivery firms like Grofers and instacart are operating briskly. It is estimated that this market will reach $1 trillion in transaction by 2020. Can you tell a better time than now to start a grocery delivery startup?
So ramp up your plans to start a brand new grocery delivery startup. One advantage is that you can launch as an online marketplace or convert your grocery store online.
Firstly, pick the right app solution for your on-demand company. I recommend a pre-built solution that is available with many builders. Here I have listed some 10 developers and their on-demand solution based on factors like performance, deployment time, quality, certification, client testimony, and industry ratings.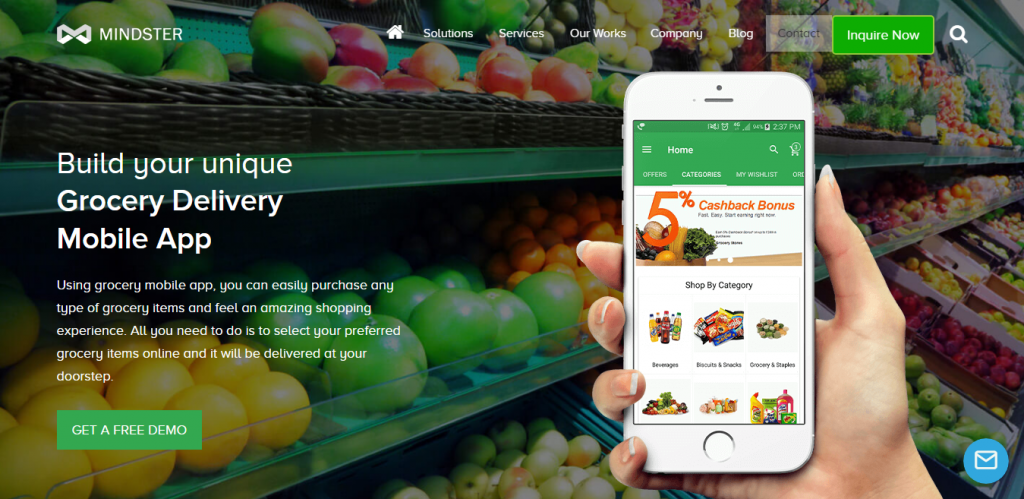 This grocery delivery app is mainly for entrepreneurs who want to empower their startup with a top solution. Not to mention that Mindster grocery app clone is backed by many businesses in multiple locations. Their clone solution is a replica of the Grofers app.
The final app after all customization will be technically superior and fantastic with foolproof design. After purchase, their grocery app will be delivered to you for active use in 10 days max. They provide two types of purchasing modes, one is the subscription model and the second is the complete source code which can be modified independently.
For complete source code buyers, free support will be provided for 3 months. The solution consists of both the iOS and Android versions. For newbies, I think Mindster grocery app will be a steal.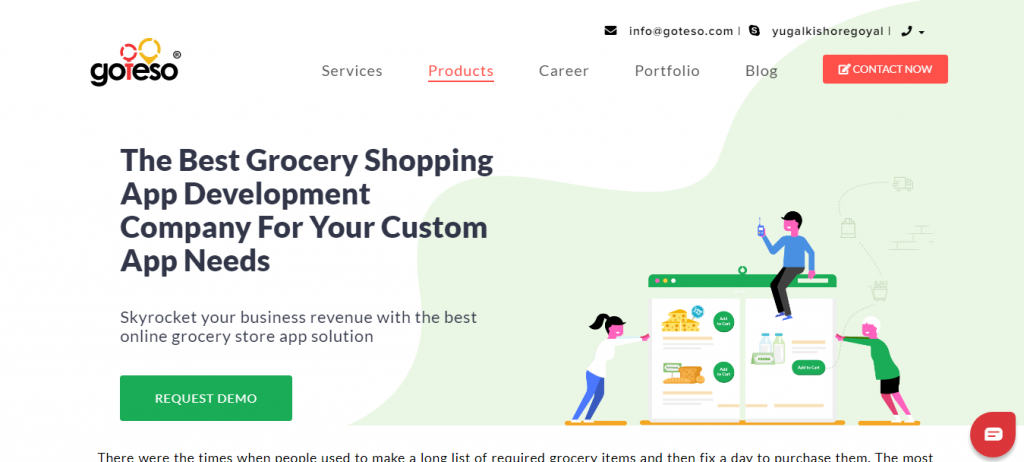 Tesco is Goteso's white labelled grocery booking app. Countries like Poland, Slovakia, Japan, Malaysia, UAE, etc have grocery startups that use the Tesco app solution.
According to them, more than 50,000 products can be listed with full details by the seller. Real-time tracking, Push notification, Multiple payment options, And referral options are available with the built
Sellers have the option of bar code scanning for instant consignment delivery. You as an entrepreneur can use digital analytics to visualise real-time data to find the ROI and plan the future.
On purchase, you get 24/7 support from the designers, testers, and developers. All kinds of customization are possible.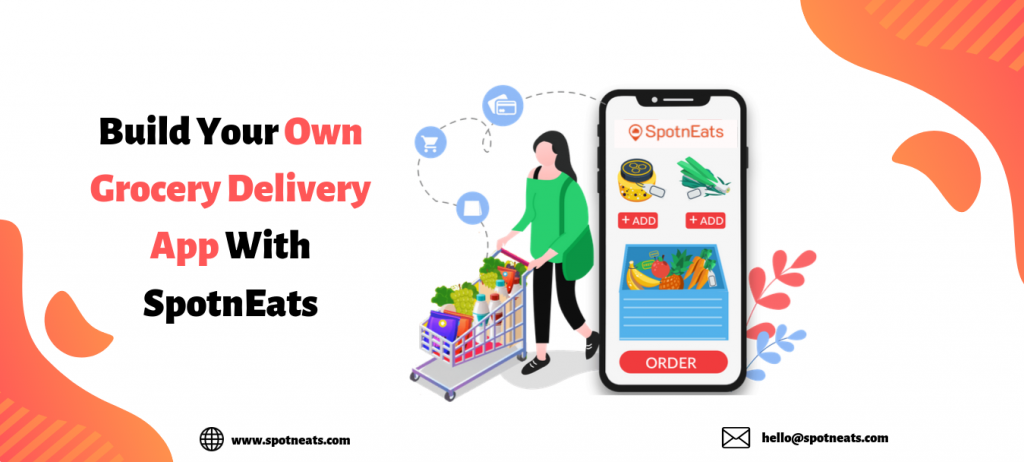 SpotnEats is the only Grofers like the delivery app that uses most advanced technology stack for app building. Laravel, Nodejs, MySQL, WordPress, Angularjs, etc are some examples of their tech stack.
SpotnEats can assist you right from the start until you are stable with the startup. The solution comprises of the customer booking app, store app, delivery agent app, and admin app. The store app has product cost management, inventory change, order tracking, invoice, report generation, and stock management.
The admin panel consists of vendor/store management, fleet management, customer engagement, analytics, and many more. All these features are just a sample. Connect with SpotnEats to get more insight into their delivery app. Go for it when you need a delivery app with a full set of features and tech stack.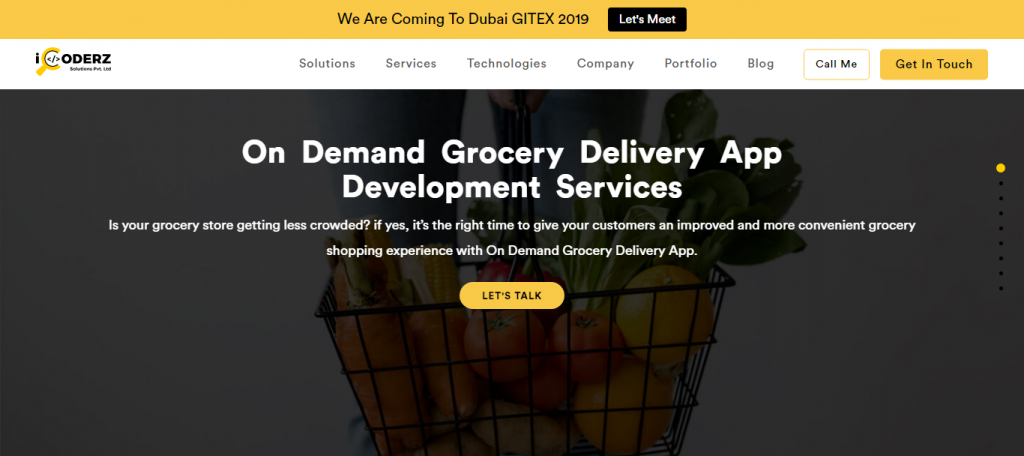 Want to transform your own grocery store into an online home delivery startup? Then Icoderz delivery app is the right one for you. They are industry experts in app development and have deployed the solution for ten plus startups.
They have proficient and well-versed grocery app developers, who design the grocery mobile apps in a unique way. The dedicated development team has delivered highly functional and enrich feature grocery mobile app development service to improve the shopping experience of your users. They also offer readymade grocery delivery mobile apps, similar to big basket, grofers and instacart
Choose this app if you need a big basket or instacart like solution.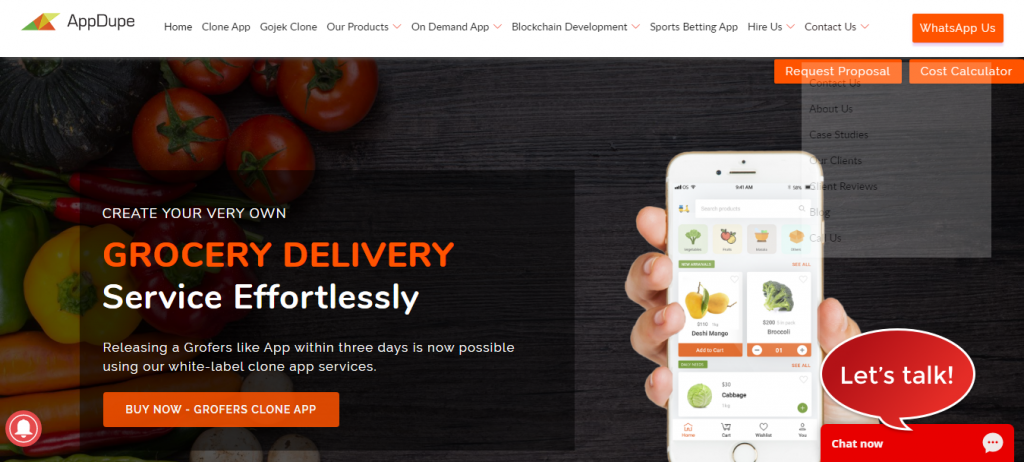 Appdupe is the market leader in the app script clone segment. Grocery delivery app is their forte. They provide end-to-end tailor-made solution for any types of startups, be it marketplace or grocery store. Experts have beta tested the app meticulously to give optimum performance to you and your customers.
Elite features that are not even present in the Grofers app is available in Appdupe's solution. Pick this solution if you like to give a new set of features to your users.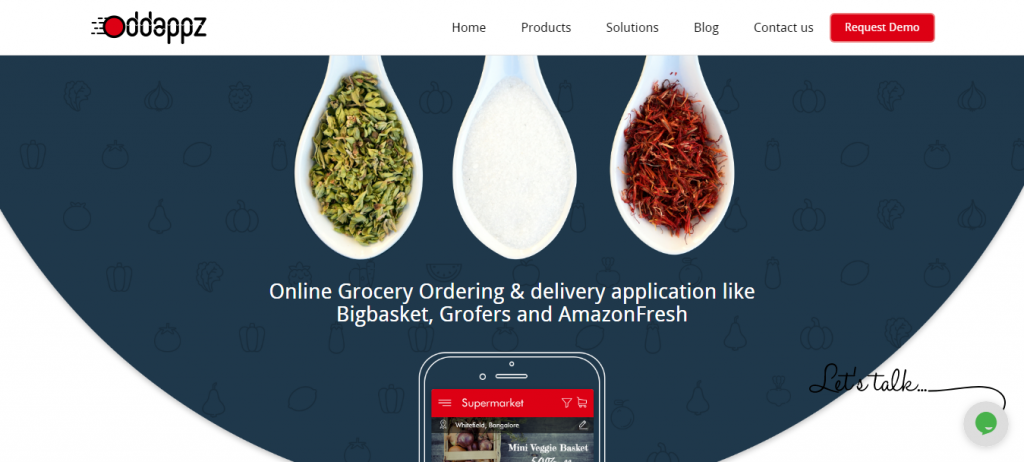 Gromart is the flagship grocery delivery build of Oddappz. This is the first app development firm to give vendor Android application. Before it was available only on the web. So, now the store manager/vendor can manage reports, track deliveries, manage inventories from his mobile app itself. Popular payment gateway is integrated into the Gromart app. Get in touch with them if you want vendor android mobile app.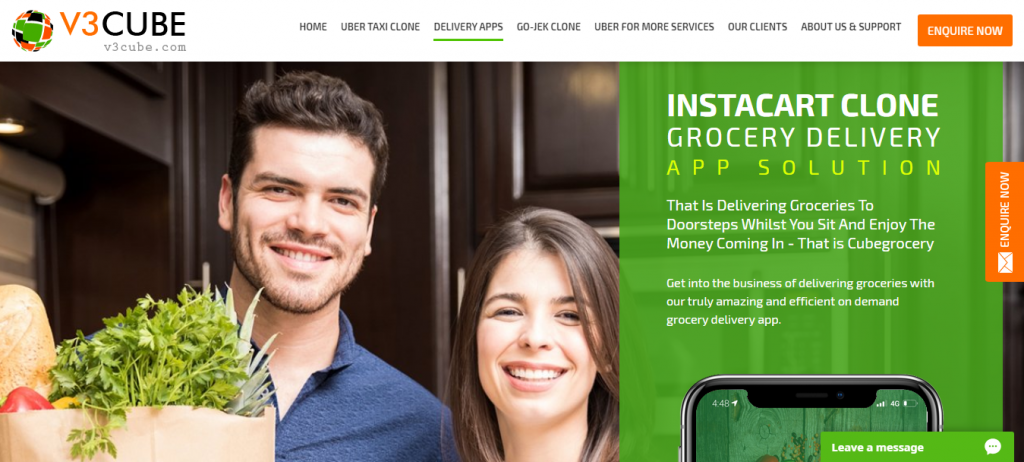 V3 cube comes second in the clone app development segment. They release an average of two apps every day. They have a huge team of experts to deal with areas like testing, designing, deployment, development, for the on-demand app.
Their app solution is similar to the grofers app. What differentiates them from others is their unparalleled service. 24/7 support for one year, free updates, and free system installation and issue fixing, etc are some of their unique services.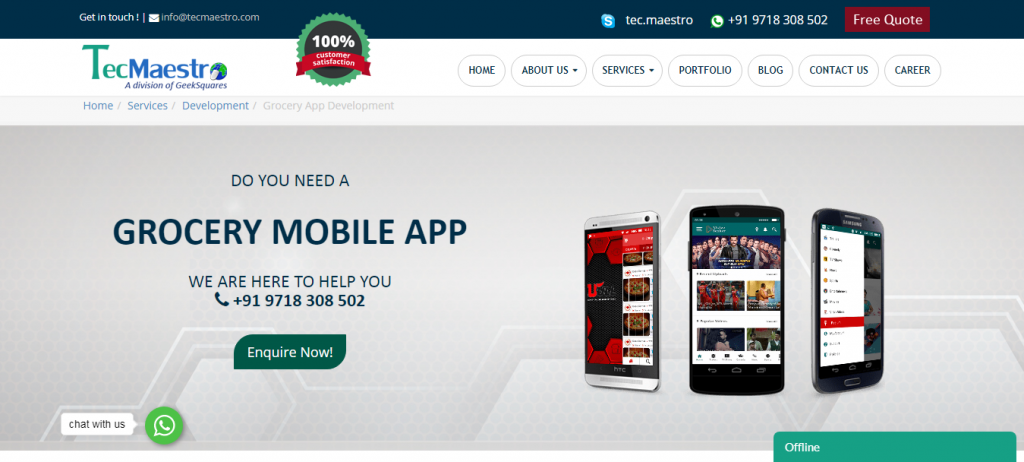 Tecmastro has all the advanced features of the top grocery apps. So if you want your startup's delivery app to have an international feel, then this is the right choice. The intuitive user interface enables smooth search, rich navigation, and more user-friendly design. Single touch checkout feature and fast payment is unique to this solution.
Custom design, coupon compatibility, list creation, barcode scanning are some other additional features.
The technical team in Techmastro are well versed in recent technologies. They know in and out of the on-demand grocery app which makes them a smidgeon higher than others in terms of customization of the app.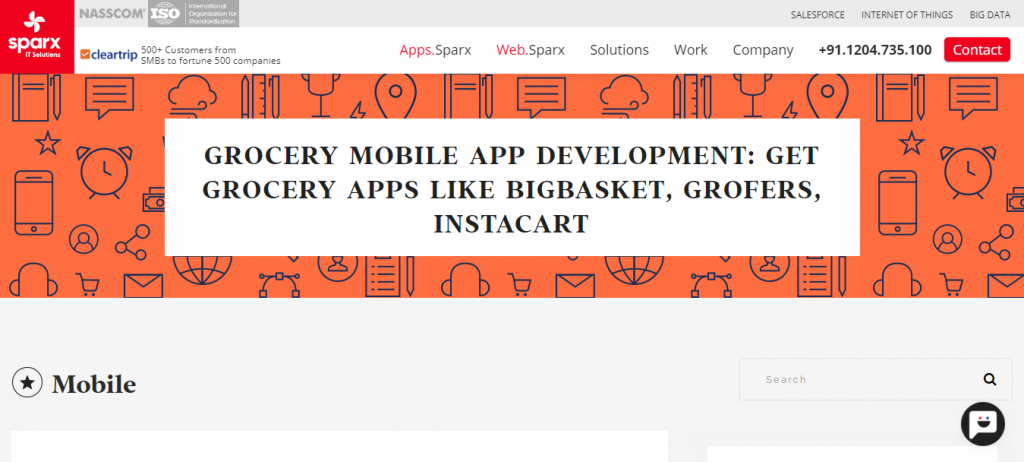 This grocery delivery app is very much near instacart and Bigbasket. The solution is high on quality and serves the purpose of ordering groceries with ease and convenience. Technology is growing rapidly and we are making the most out of it with grocery app development. It is, of course, a delight for the clients to get their own grocery mobile app from the dedicated Sparx IT Solutions.
The sweet spot in partnering with them is you have a complete solution with 100% source code at an economical price.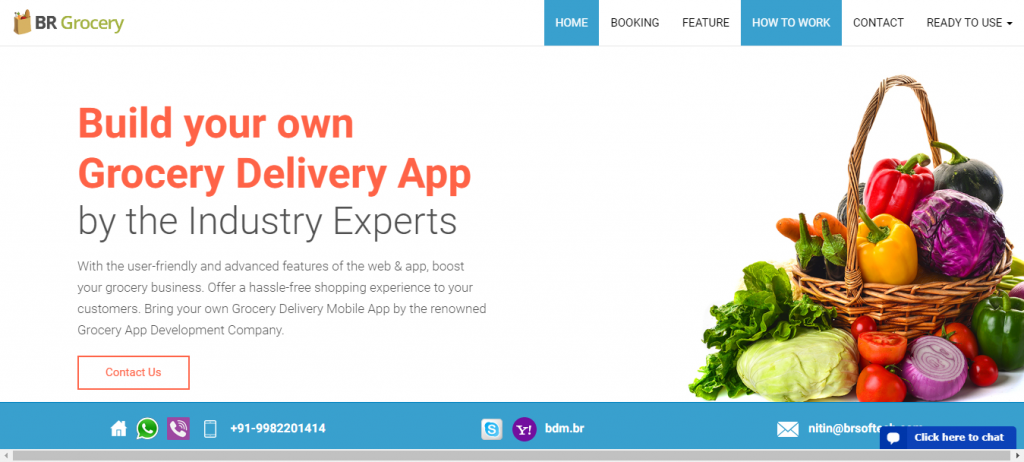 It is a recent powering provider of Grofers clone scripts and does hold a ready-made solution. But works on the basis of clients needs and builds a perfect Open source software. It offers value-added and innovative enterprise to the solution to enrich the efficiency.
Final say
The billion-dollar industry is seeing a rapid adaptation by the people. It is evident from the spending pattern across the world. Get the right solution from what I have listed above, plan well, and execute.
I hope this list is exhaustive and I did numerous revisions to arrive on the final list.