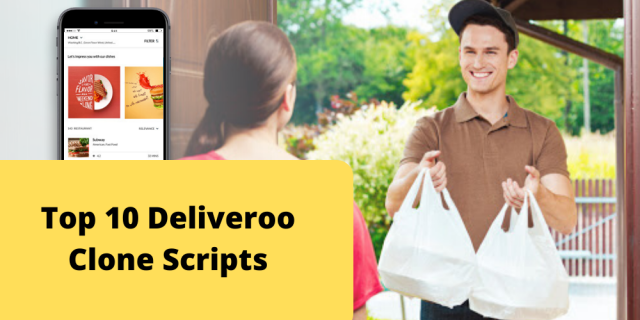 Deliveroo is one of the top names in the food delivery segment. They are headquartered in the UK but operate in many parts of Europe, the US, Australia, and Singapore. They are looking to rapidly spread in the Asia market. Their main service is to deliver foods from restaurants to consumers, but also maintain another service using ghost kitchens. Ghost kitchens are delivery only restaurants mostly located in remote locations. This concept is a huge hit among users and because of it, many food startups started to adopt this model.
Before going into the topic let me tell something about ghost kitchens and its prospects. Can small and new entrepreneurs start a food app like deliveroo and maintain ghost kitchens? Stats say any food startup can use a ghost kitchen model. The market for this alone is expected to reach $2.65 billion by 2026. 50% of the registered restaurants also will transform into delivery only models because of rising costs. So, the prospects of ghost kitchens are good and one can safely replicate Deliveroo's model.
I assume you are one of the energetic entrepreneurs to launch deliveroo like a startup. Now, you need a complete food delivery software setup that has provisions for ghost kitchen delivery. Here I have consolidated a list of vendors who are well versed in building such solutions. Let me explain their pros one by one. We made this list after long deliberations and comparisons.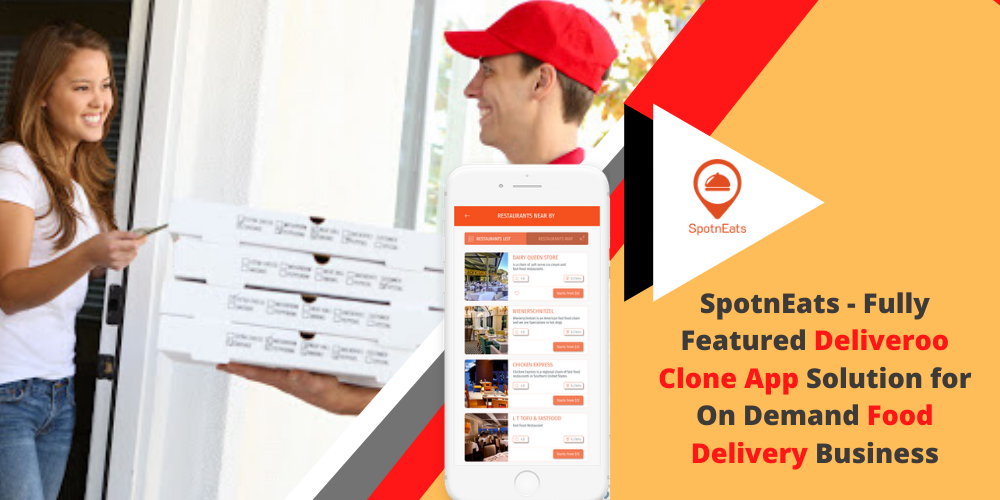 When it comes to on-demand food delivery apps, nothing can beat Spotneats in terms of design and performance, the software is cleverly built to handle unlimited transactions and bookings. The team worked a lot in the technical part of the app to improve usability, interface, and payment system.
Not to mention that it is 100% customizable and scalable. With this setup, you can easily expand to a new market because of its multi-language and multi-currency. Right from the partnership, you will get holistic assistance even after deployment. Choose Spotneats for its working style and app quality.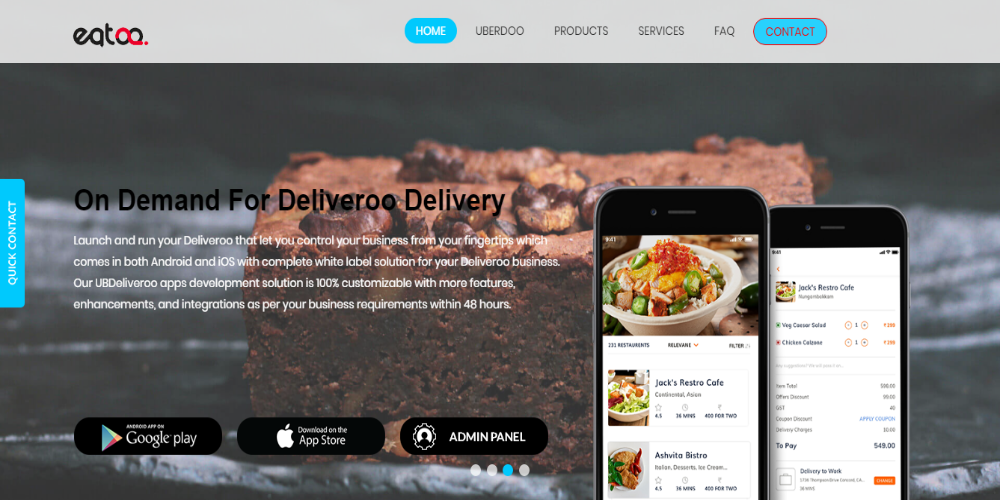 Get an amazing white label Deliveroo clone from Uberdoo with 100% source code. Full source code is given without any encryption to motivate independent modification. Special features are added mainly for ghost kitchen delivery. In the search option, the consumers are given filters based on restaurants and cloud kitchens.
For each restaurant, the amount of commission can be managed effectively in a separate tab in the admin dashboard. This firm has two types of restaurant panel to cater to cloud kitchens and dine-in restaurants.
Pick this solution to get a separate panel for restaurants and more features for cloud kitchens.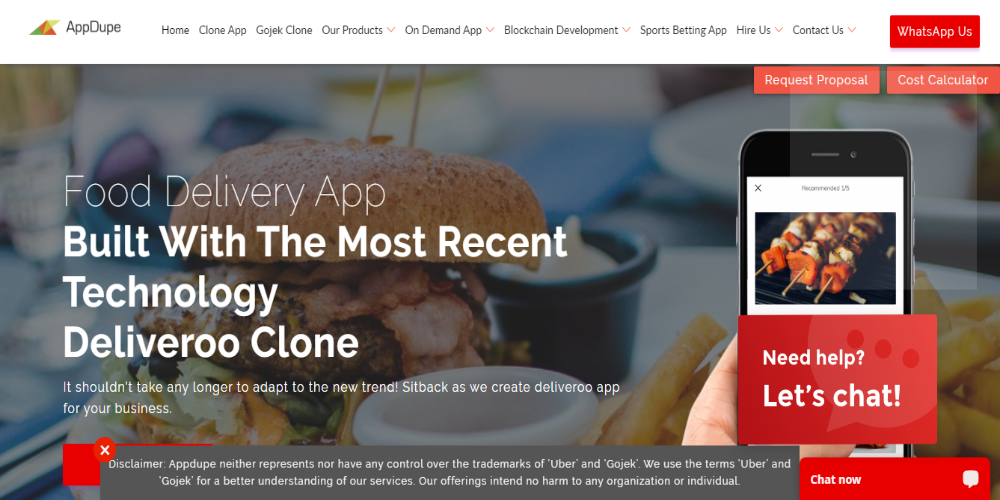 Appdupe's deliveroo clone is made with recent technologies to match the trends. For a nominal cost, you will get a scalable server and a powerful admin dashboard. Since they give a turnkey solution, with little time you can position yourself in the market.
The cost of this product is low and hence startups that are new to the market can have it. The solution is available on both iOS and Android. Native app development method is followed to give a personalised experience to any users.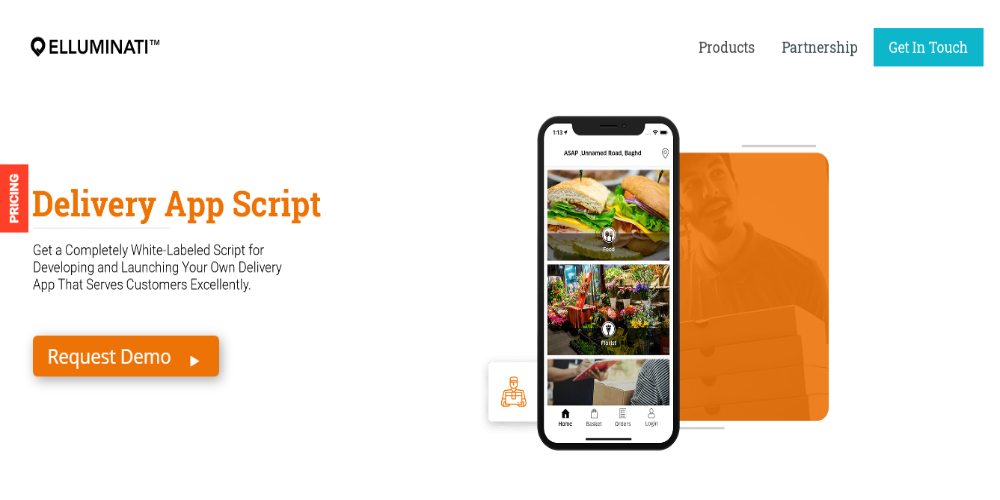 Elluminati inc is synonymous with designs and they use specialized tools to get an unimaginable look and feel. Imagine how their deliveroo script will be. Version two gradient is used by them to make users feel warm and satisfied with the app usage. Recent app design trends are closely followed and immediately incorporated into the app.
Like the design, the code quality and framework architecture is also good with this app. Both Hybrid and Native development is followed to cater to diverse clients. 20+ features specially made for ghost kitchens are offered.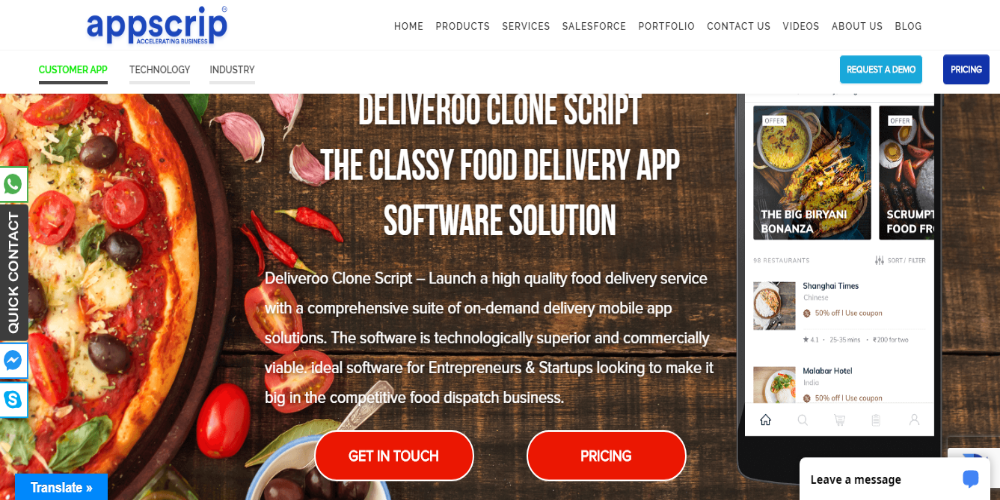 Appscrip gives you a high-quality comprehensive suite of a deliveroo script. React native is used for app development since it is highly flexible to add new services in the future. This software is ideal for bootstrapping startups and entry-level entrepreneurs.
Since this is a complete minimum viable product you can test it with real restaurants instantly. Their team worked diligently to migrate the solution to react-native piece by piece. By this, you can imagine their commitment.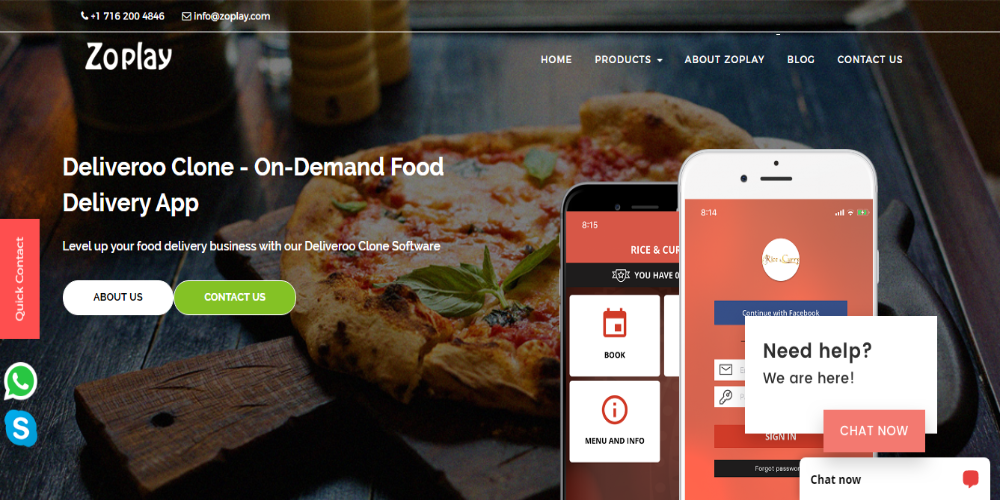 Level up your food delivery app using Zoplay deliveroo like solution. Zoplay app has modernized analytics tools that give charts and graphs to monitor performance. Not to mention that this app is an utterly user-friendly solution for all stakeholders.
Surely pick this if you need something that is exactly the same as deliveroo. Also, tech advances like NLP based chatbot, ML-powered search results are enhanced to be more precise.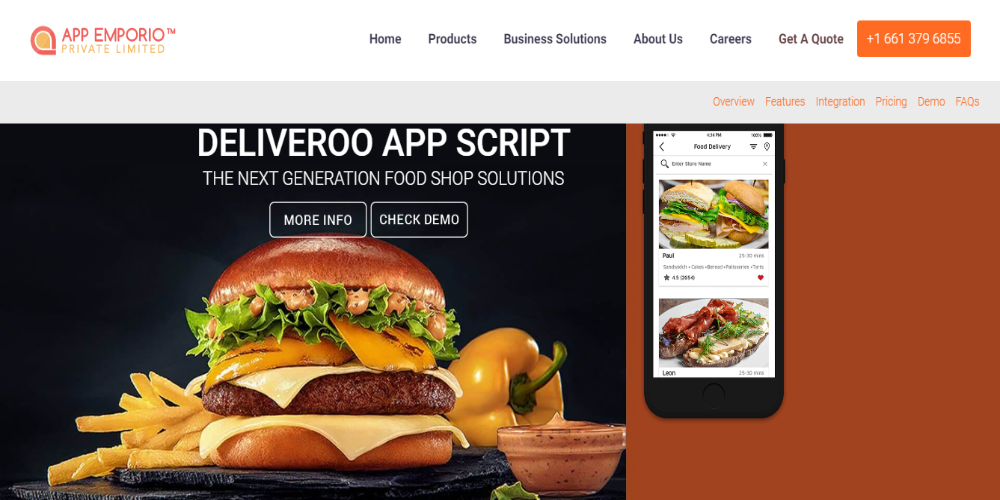 Appemporio gives mobile app-based solutions even for restaurants and admins. So the admin can have access to the operations all the time. Any side effects that arise during app testing and live usage are promptly dealt with by skilled professionals. A project manager will be assigned to guide you until the end.
In order to give users a new level of experience the machine learning part in the app was scaled to the extent that it can make tons of predictions and give super fast neat results. The technical part of this app is very strong, hence no bugs and issues after deployment. You will get 100% source code in both iOS and Android.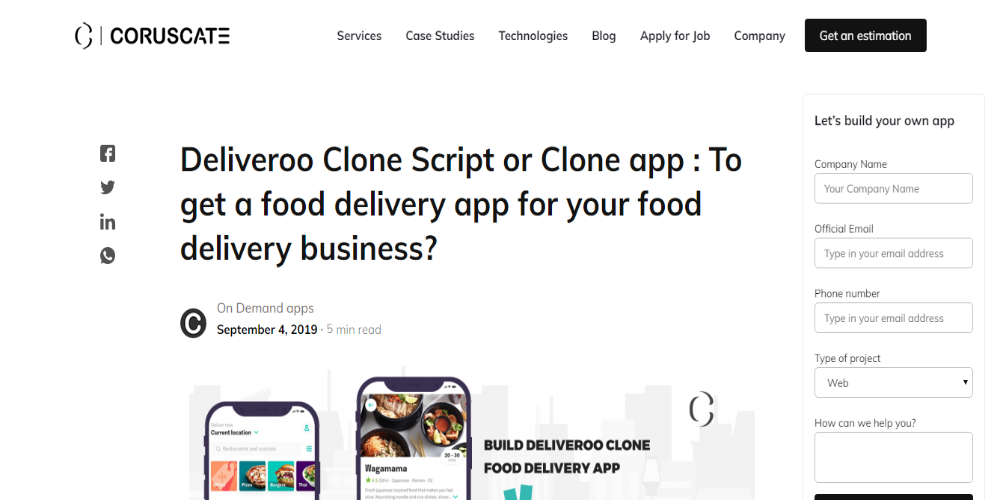 This company uses a bottom-up approach to deliver an app solution like Deliveroo with better app infrastructure. They use phabricator to do code review and documentation processes. This makes the solution error-free. The reliability of the app is maintained by the developers who work in the back-end.
Continuous support is provided to you for many days after launch. So grab this setup and enter the ghost kitchen market with confidence.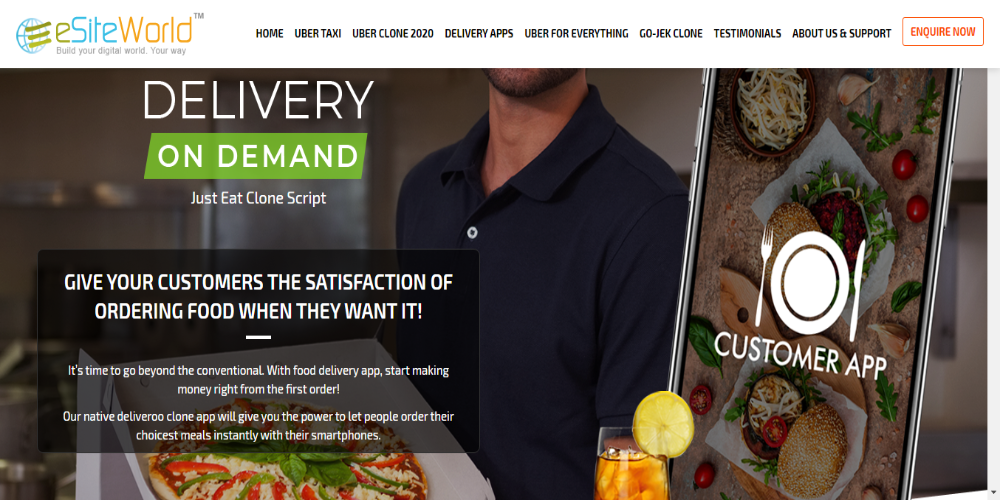 This development firm gives you software that has features inspired by multiple food apps like deliveroo and Just eat. The app is purposefully designed and packed to be unconventional. New markets in Asia and Africa require unconventional type apps and they give that. Third-party ghost kitchens can be easily registered using this food app solution.
Some functionalities not present in deliveroo is put inside this setup. Go for it if you need a loaded food app.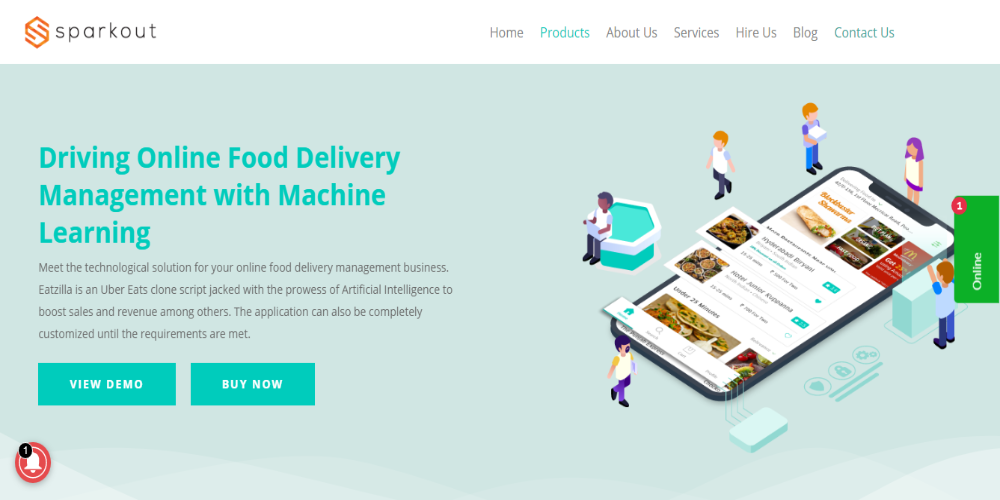 They offer a food delivery management app with machine learning capabilities. This solution differs from others in many aspects. The script is jacked with artificial intelligence tools to boost sales of the startup. Multiple customizations are done until the requirements are met. You will be assigned a separate team to work with who are skilled professionals and can do anything requests.
Wrapping up!
That's it for now. It is up to you to choose the best script and from what I have explained, it is clear that these app makers are skilled in making deliveroo-like apps at a good cost. The only difference is each of them has a unique offering. Get it done quickly and try to enter a market that is new for cloud kitchens.