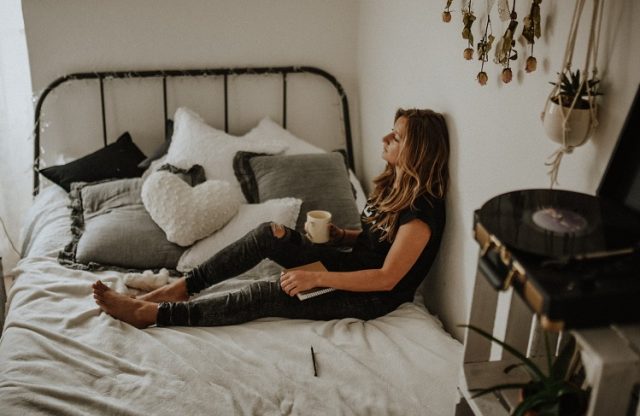 From a mere $20,000 venture funding to valuation of $31 Billion in 2017, Airbnb had changed our perception towards travel and hospitality. The sudden surge in demand for Airbnb clone scripts among new entrants in the vacation rental business further shows the brand's worth.
There is no denying the fact that Airbnb is the best property listing and management marketplace when it comes to hospitality and vacation services. With US$ 2.6 billion in revenue and 200 million registered members, Airbnb is definitely the one new hospitality ventures should look up to.
With the huge amount of Airbnb clone scripts already available in the market, our team undertook extensive research and found the best for building Airbnb clone.
Below is the list of top 10 Airbnb clone scripts to launch your property management and vacation rental venture.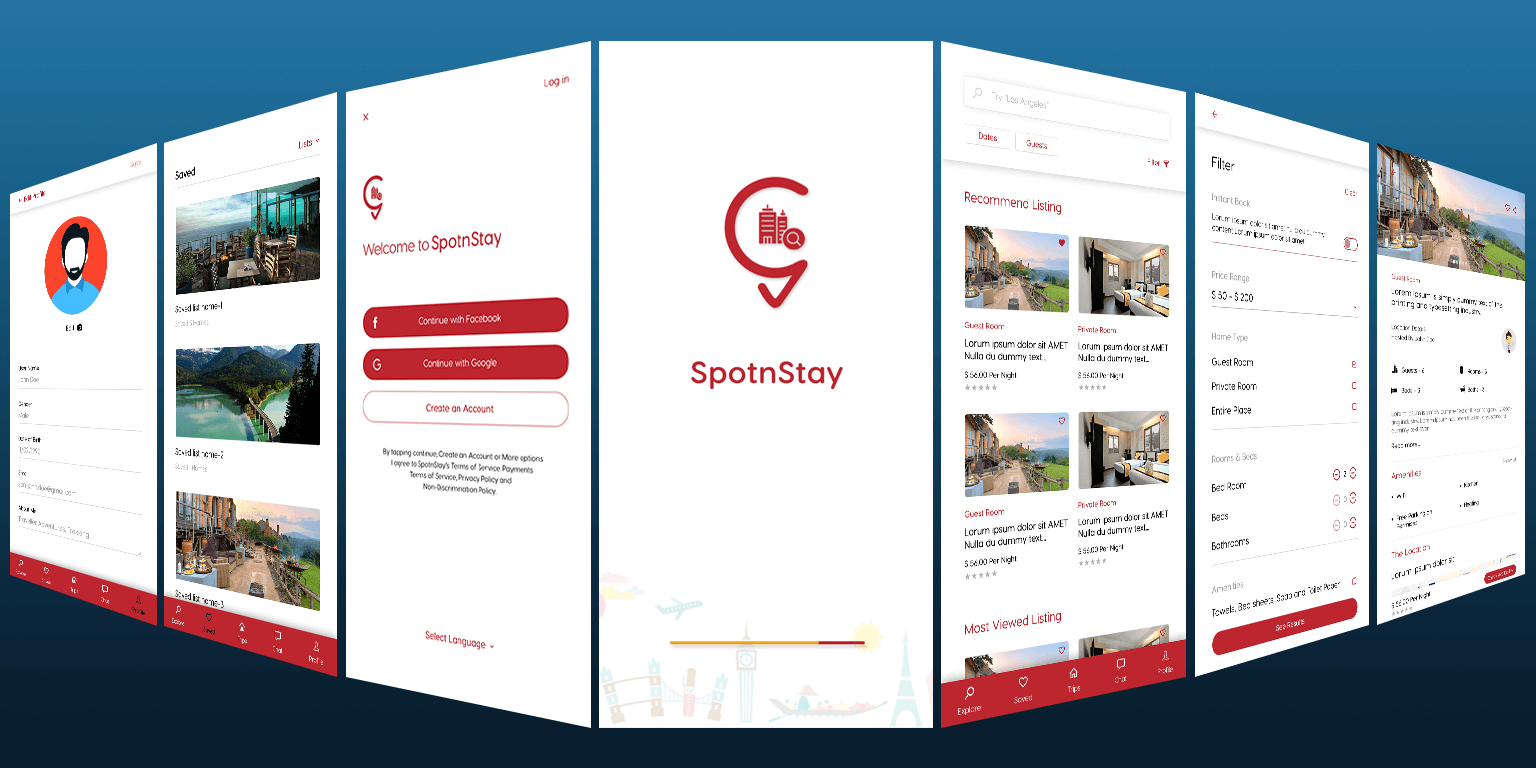 SpotnStay is an Airbnb clone app solution which is very much similar to the Airbnb app. SpotnStay has features like chat with the user, host commission management, room listing management, user verification security check, admin dashboard, and many more.
If anyone want to alter this airbnb clone app solution according to your location or market? Then, SpotnStay development team can do it effortlessly. SpotnStay will be adaptable to all kind of on demand rental booking business requirements, This Airbnb clone app solution is highly scalable, 100% customizable, and you will have a rich user experience.
Get Demo Here – https://www.spotnstay.com/
Agriya's Burrow

Burrow is an Airbnb clone script app from the house of Arigya. This vacation rental script is loaded with an exclusive set of features and significant facilities that include bootstrapped responsive design, property request, integrated Google analytics, currency converter etc. Burrow is not limited to just the hospitality industry. This script is highly adaptable and can be used to numerous booking platforms i.e apartment reservation, event reservation etc.
Read more – https://www.agriya.com/products/airbnb-clone
Zoplay's Renters
Need all the advanced vacation rental features in your Airbnb clone app? Renters has it all. Zoplay claims that they've made the best Airbnb clone app in the industry. The key features that stand out Renters are watermark feature, review and ratings, Amazon server, coupon code module etc.
Read more – https://www.zoplay.com/web/airbnb-clone/
Ncrypted's Bristostays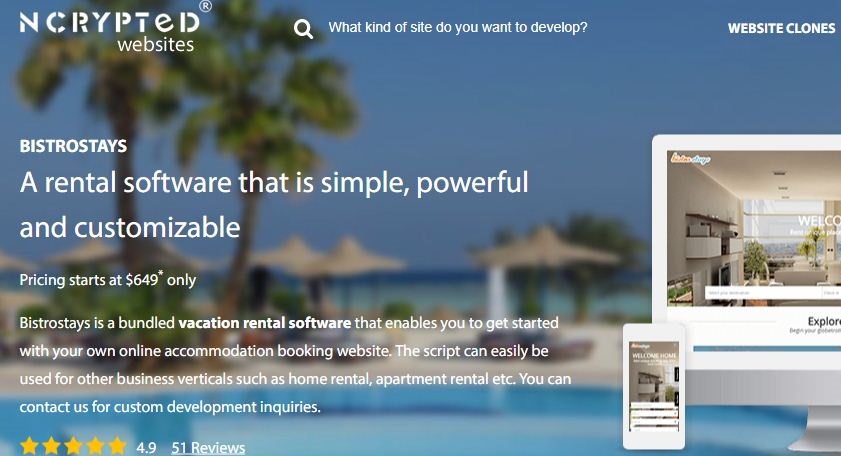 Developed by Ncrypted, Bristostays is a ready-made property management script app that allows you to start your vacation rental venture on the go. Other than vacation rental services, this Flipkey clone script can also be used for other services such as house rentals, apartment rentals etc.
Besides basic features like admin dashboard and testimonials system, the app is packed with much-advanced features such as filtration, multiple currency support, referral system, and message communication system between guest & host. Such features make this property management script a great bargain.
Read more – https://www.ncrypted.net/bistrostays/
Airfinch by Appkodes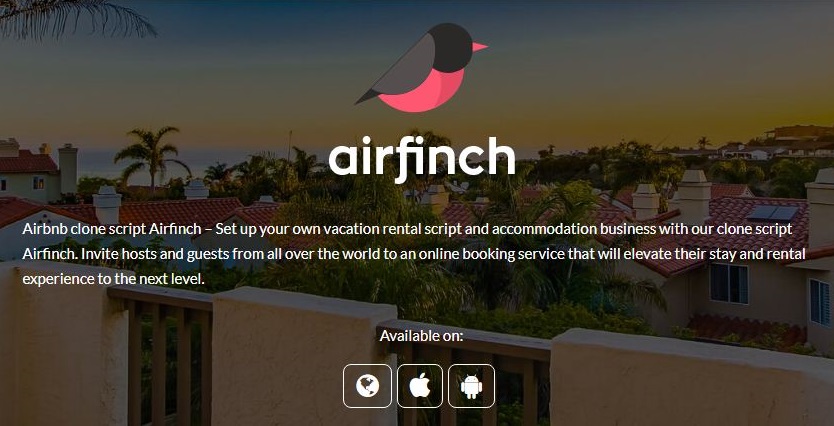 Appkodes has the reputation of developing one of the best clone scripts in the market. And Airfinch is no exception. This precisely developed Airbnb clone script has top of the line features like:
Search functions with filters
Notification alert and calendar for booking schedule
Security deposit control & simple reservation process
Secure messaging platform for hosts and guests
Besides Airbnb clone, Appkodes is also renowned for developing feature-rich Food Panda clone scripts.
Read more – https://appkodes.com/airbnb-clone/
Airhotels by Apptha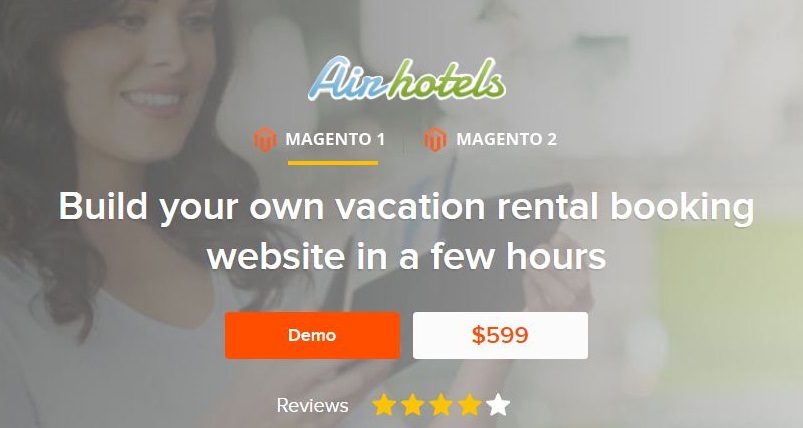 Apptha's Airhotels clone app enables you to start your vacation rental business in few hours. This turnkey Airbnb clone app has some of the most amazing features such as video integration, payment gateway, most popular section, time-based booking rules etc.
Other Advanced features are:
One-step checkout
Smart search
Social login and recurring payments
Fully customized & SEO friendly URL
Read more – https://www.apptha.com/accommodation-booking-script
Dexterity Solution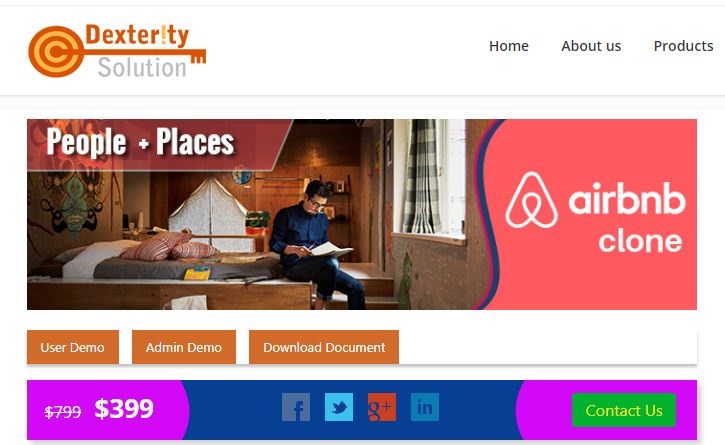 The unmatched features of this Airbnb clone script app make it one of the best property management scripts out there. Besides basic features such as responsive web design, advanced and filter search, Dexterity solution has integrated tons of convenient features in the script like:
Google map integration
Unlimited hotels and agents
Transaction details
Social login and phone verification
Read more – http://www.dexteritysolution.com/airbnb-clone-script.html
DropInn by Codzidel Technologies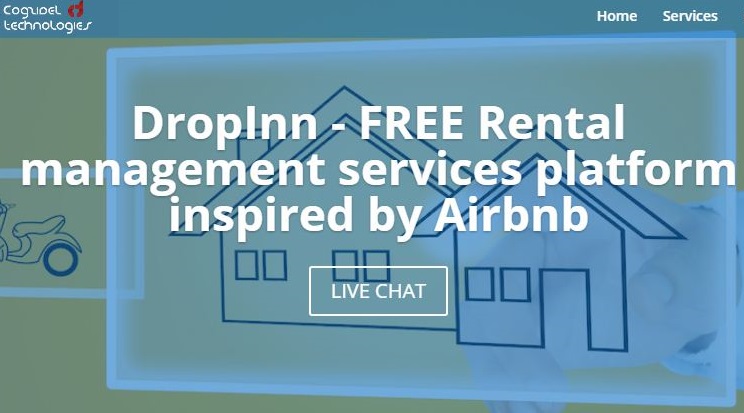 The flagship product developed by Codzidel technologies needs no introduction. DropInn is a precisely developed property management clone script app built with Airbnb in mind. The company asserts that DropInn provides all the features and services of Airbnb at an affordable price.
The fully customized Airbnb clone script has some amazing features such as:
Theme options
Easy search and great plugins
Coupon code integration system
Bulk listing and secure payment gateways.
Read more – http://www.cogzidel.com/airbnb-clone/
Rentair by Codester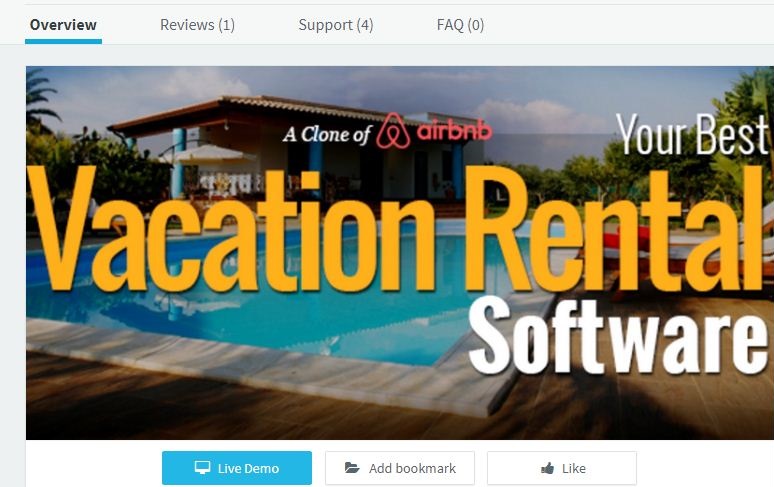 Rentair is a turnkey clone script inspired by Airbnb. Developed by Codester, Rentair is among the most affordable Airbnb clone scripts in the market.
It has amazing features such as:
Fully customized Admin dashboard
Property booking from backend
Calendar availability checker
Account management
Read more – https://www.codester.com/items/3249/vacation-rental-script-airbnb-clone
Ubercloneapp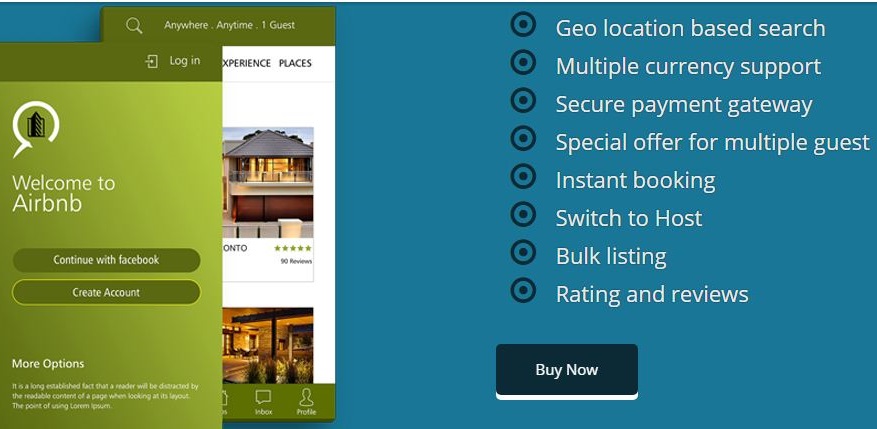 The full-fledged property management script by Ubercloneapp has exactly the same services and features as the Airbnb. Ubercloneapp claims that the user experience of their clone script is no different than the Airbnb.
The core features of this explicitly developed vacation rental script are:
App monetization
Bug-free script
Social media plugins
Secure payment gateway
Read more – http://www.ubercloneapp.com/airbnb-clone/
Staysbnb by Clonescloud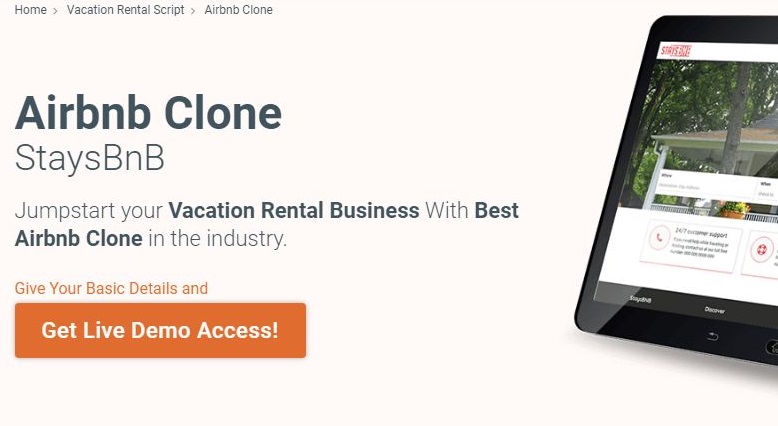 Incorporated with the plethora of advanced features, Staysbnb has everything you need to start a vacation rental venture. This ready-made Homeaway clone script is highly customizable and user friendly.
It is categorized the clone script features into 4 categories, which are:
Common features- Paypal standard payment, smart calendar, newsletter, identity verification etc.
Admin features- commission, property and user management, high-end admin panel etc.
Host features – User-friendly dashboard, login with Facebook, verified tags etc.
Read more – https://www.clonescloud.com/airbnb-clone-script
Our amazing list of Airbnb clone scripts ends here!
Above are the best turnkey Airbnb clone builders available in the market to kick-start your vacation rental venture.
Get into Vacation rental business!
With technology aspect simplified by turnkey solutions, venturing into the vacation renting and booking business has become super easy and uncomplicated. That said, buying clone scripts of Airbnb, Homeaway etc. alone will not lead you up to their level.
There is no denying that an Airbnb clone script solves the technology aspect at small cost, don't forget to compliment the clone script with unique branding, aggressive marketing, and innovative features to truly stand out.
Are you familiar with any incredible Airbnb clone script that deserves to be in this top list of clone scripts? If yes, then please mention the brand in the comment section and we will consider it for inclusion in our super duper list.