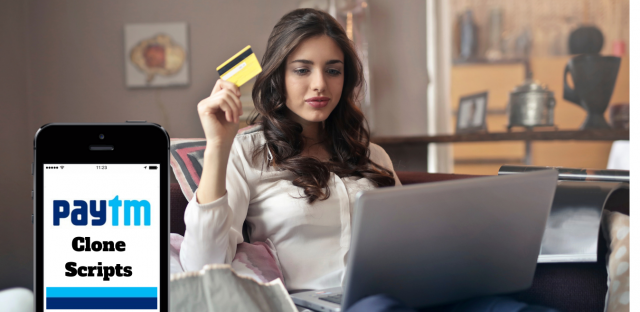 No one can deny the unprecedented growth of digital e-wallets globally. In countries like China, India, and Norway, the adoption is at a faster pace and in Norway alone, nearly 47% of mobile users use e-wallets. The yearly transaction value in 2019 stands at $6,000 billion and it is estimated to reach $14,000 billion by 2022. This is nothing short of phenomenal.
But, this market is occupied by very small no. of companies like Paytm, Alipay, etc. If you are an aspiring internet entrepreneur and want to monetize the digital wallet demand, now is the right time to step in. Keeping in mind your aspirations, we know that the app solution for this e-wallet startup must be top-notch in quality and performance.
For that reason, we have listed top paytm like e-wallet scripts which can be readily launched after some tweaks.
Various considerations were taken into account before preparing this list. Go through one by one and select the best one for you.
Paytm like app from this solution provider can be customized for any ticketing operations. The customer app, admin panel, and merchant panel are interactive, foolproof, and user-friendly. How this solution is different from others is that it can be integrated with cryptocurrencies like bitcoin, ethereum, monero, and many more.
If you launch your e-wallet and ticketing solution with doditsolutions, you can get perks like lifetime license, complete customization, open-source code, and technical support for some time. Some advanced features of this app are a live chat, membership packages, geolocation, area module, and channel module.
Any kind of API you prefer can be integrated with by them. Three Paytm like solutions with a different set of features is available and you choose any of them. If you want cryptocurrency integration, then this solution is a suitable one for you.
Gentleninja's Paytm clone script is called PayNow. The app is made in native Android and iOS, so the solution is highly personalized to suit various devices and platforms.
The backend, frontend, and database are made with PHP, HTML, and MySQL. This e-wallet solution is available with complete source code, free installation, and lifetime free technical support.
Some unique features of PayNow are multiple mobile recharge support, transaction report generation, and multiple payment gateways.
If you want to launch a simple e-wallet system at an affordable cost, then PayNow is apt for you.
SpotnPay e-wallet app is similar to Paytm in terms of design and features. Makers of SpotnPay also undertake any feature addition and design changes on client's request. SpotnPay is made solely with the intention of giving an e-wallet on par with Paytm in terms of code quality, performance, user experience, and friendly interface.
If you launch your startup with SpotnPay, you will get benefits like timely software updates, free technical support and maintenance for some time, and full source code. Any changes can be independently done by you after purchase.
Entrepreneurs who have little to no technical knowledge can get SpotnPay and launch it smoothly. The admin can handle the content system, gallery & media management, and membership packages.
What you are looking for is a fully loaded e-wallet app, then there is every reason to use SpotnPay.
Prevue has a prebuilt business ready clone script similar to Paytm called Venmo. Venmo is available in both Android and iOS. The Android version is made using Kotlin and iOS with Swift. All features are available as a customized solution, so you can launch your mobile wallet immediately.
The features in Venmo includes QR code scanner, voice generation, SMS invoice generation, pay through QR code, phone to phone money transfer, and passbook entry. This features list is not exhaustive.
Venmo is easily extendable and ecommerce feature can be integrated with it. Also, this app is made with breakthrough technologies which makes it future ready, safe, and secure.
If you are aiming for an e-wallet with breakthrough technologies and top notch security, Venmo is the best for you.
Conclusion
E-wallet market currently has very few competition but has a very high demand. So, now is the time to enter this field. Since it is better to launch this app using readymade Paytm like solutions, we have listed the top five solution makers.
You have to first analyze the needs and requirements of your startup based on the type of implementation, target audience, and features & addons you would expect in the solution.
Then, select one of the solutions from above. All the five listed above are top quality scripts handpicked after serious discussions with its users and also analyzing their success rate.
Final decision is up to you. Quickly get a solution and launch this startup as quickly as possible to make a strong footing in this market.