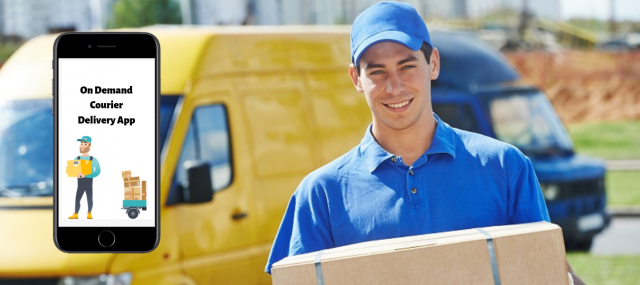 Courier delivery nowadays has become costly and there are increased cases of the parcels losing somewhere in the supply chain. This domain now needs some sort of innovation to eliminate the earlier mentioned problems. I hope the on-demand app-based courier service will be the best option to do this.
As smartphones and the internet have become ubiquitous, it is possible to deliver the parcels from one place to another with real-time tracking in the sender and receiver mobiles. Technologies like a digital ledger in blockchain can ensure the parcel is safe and secure until it is reached. Each and every update can be seen on the admin panel and customer app.
Postmates is the top parcel delivery startup in the US. Postmates make an average of 5 million deliveries per month. Postmates service is accessible to 135 million people in the US alone. Its revenue increased by 60% in three years after inception.
Existing courier businesses and entrepreneurs can easily venture into this on-demand startup. For them, the only focus before launching this startup should be in making the app solution which is the core. Nowadays, ready made app scripts for courier delivery startups are available. So, what you have to do is to select the best solution provider based on your needs.
I have tried my best to pick top 10 courier delivery app scripts based on various accounts like delivery time, developer experience, coding quality, design, third-party API integration, and many more.
Bill24 is their courier delivery app. This app stands tall with the latest technology stack used. Kotlin and Swift are used for Android and iOS app. For database, MS SQL and Oracle are used. This app solution is available in two packages, one with all fundamentals features mainly for startups and another advanced version for established businesses. This is a white label solution so you can place your customized logos and designs.
Complete source code will be provided and the solution after complete customization will be deployed in less than 15 days. Go for it if you need an app with global touch and stunning UI/UX design.
Their courier delivery script Shypr is a smart and flexible platform for managing on demand and last mile deliveries or shipments. The customer app has tons of features like viewing active loads, vehicles, real-time shipment tracking, etc and driver and admin app too has a lot of unique features.
Shypr is developed with top coding quality and so the chance of crashing and minor issues are nil. The app supports multi language and it can even handle German or Arabic or anything like that.
Dectar courier delivery app script has never before seen features like commission tracking, multiple payment systems, promo code, caller identification, social media logic, and many more. This solution has a rich user interface and completely customizable. Dectar allows easy cloud installation of the solution and seamless setup.
If you need a solution with an instant and convenient booking for the users, then this is the right one for you.
If you have a traditional courier business and desperate to transform into app-based courier delivery business, then Appdupe courier delivery software is the right one for you. Some features of them are live geo-tracking, cancel bookings, chat with the delivery person, rating & review system, and many more.
This solution has a powerful admin dashboard and this itself is enough to buy this solution. Apart from this, the solution is highly scalable, white label script, and most importantly made with native mobile apps.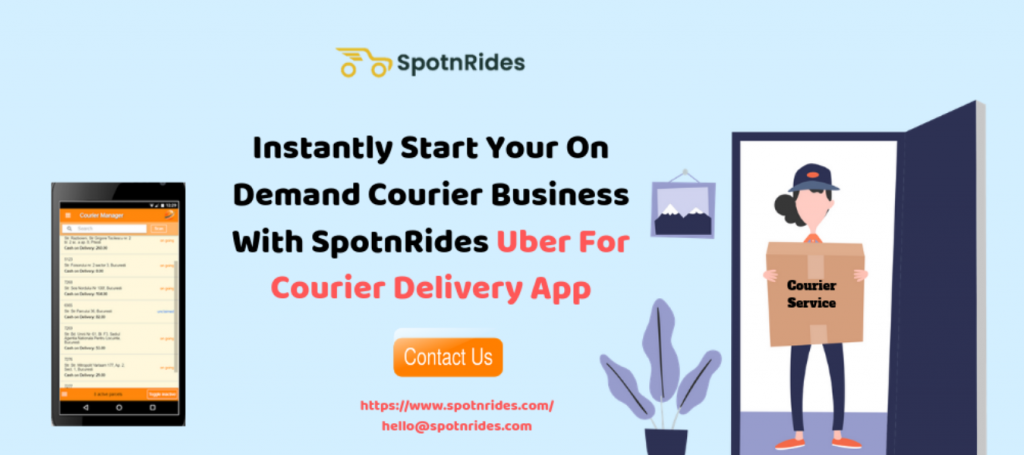 If you are looking for a solution with the latest tech advancements incorporated in it, SpotnRides is the best choice for you. Unlike other scripts, SpotnRides is dedicated only for on-demand courier delivery business.
Additional features like multiple payments and dispatch panel for delivery fleets are made on request. The SpotnRides solution will be tested on multiple platforms and multiple devices with different screen sizes before it is made live. This script is readily available with fully functional features and you can straightaway deploy in your startup. Go for it if you need a script which can make the business operations safe and secure.
This courier delivery app script is scalable and has a data-centric admin dashboard where he can see all the necessary report in real-time. This solution has all fundamental features and it is best suited for new entrepreneurs who want to enter the on-demand market.
This self-designed app can be deployed in less than 24 hours. DigitalOcean is used for server requirement at an affordable rate.
Uberdoo like any other app script has all the basic features in each of the customer, admin, and driver app.
This solution can be used if you care more about post deployment assistance. They give 12 months free updates, free installation, and 36 months of free support. They have also used MVVM frameworks so that other developers can also customize the solution whenever they want.
With Apporio courier app clone you can start your courier delivery startup in one go. This app is made for small and medium courier startups that work within a small state or city. This script is certified and since they undertake every stage from development to deployment in a phased manner, the time it takes will be up to 2 weeks. But, it is worth the wait. Quality of the app is assured.
Gbksoft courier delivery script is the most affordable in the market. They already have a minimum viable product version of the courier delivery app, so you don't need to work more on it if you need just a basic app. Advanced features of this app are parcel tracking, delivery notification, and courier standing.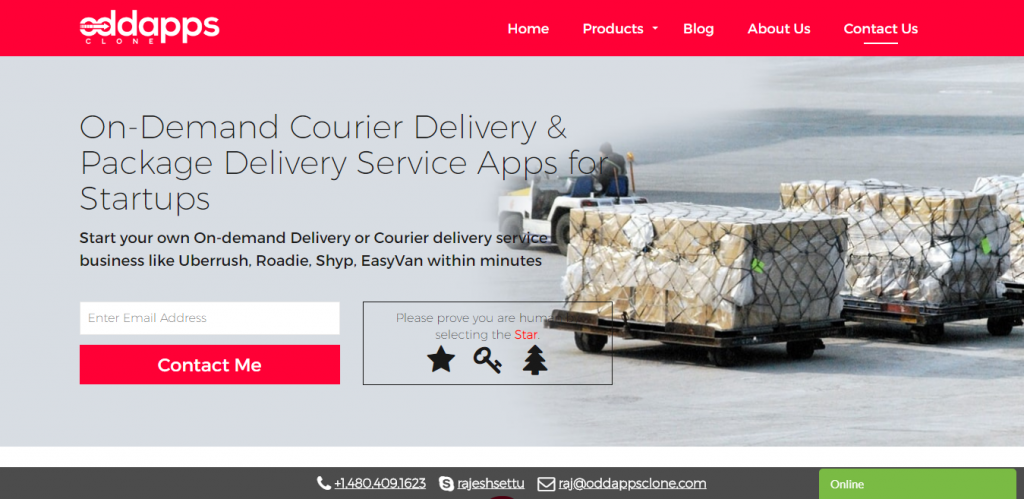 This courier delivery app script has outstanding third-party integration than any other. Payment systems like Stripe, Authorize.net, eWay, PayPal. Twilio SMS, Facebook & Twitter API, and many other necessary APIs can be seamlessly integrated into this app script.
Conclusion
Each of the above mentioned courier app clones is unique in their own way. Some are compatible with third-party APIs and some are good in basic features and some have unique advanced features.
It is completely up to you to select the solution by matching the features and offerings of the solution with a checklist prepared by you based on the requirements.