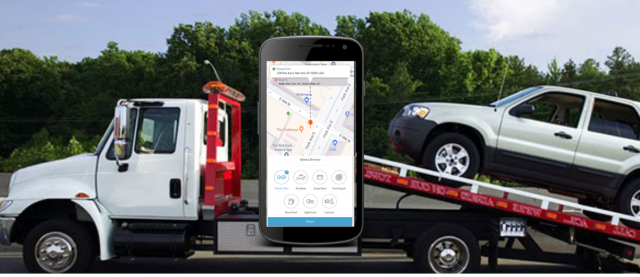 It is common to see many riders check their vehicle before a long trip, but it is not guaranteed that it will not break down in the middle. Any mishap in the middle of the road may also be dangerous to other riders. So, the problem should be sorted out as quickly as possible and timely road assistance can do it. The problem in rural areas is worse where it takes a long time to get help for assistance.
Around 100 fatal vehicle accidents happen daily in the US highways. At least 50% of the accidents may be averted if proper and quick road assistance is provided to the vehicle before the mishap. Proper roadside assistance includes towing vehicle to the shop, mobile fuel filling, flat tire repair, jumpstart batteries, etc.
Running a tow truck and roadside assistance service using the on-demand model will be more successful because it allows users to get a roadside assistance service like towing a vehicle with just a tap from anywhere. Also, using the app the location can be easily shared so that the driver will reach the destination point quickly. Globally, the road assistance market is estimated to reach $32 billion by 2027.
So it would also be a good idea to start this business now and the first thing you should do is to select the right mobile app solution to launch your roadside assistance business immediately. Developing the mobile apps from scratch with be expensive rather than considering the clone script provider, so it is better to prefer the latter.
To make your work easy we have done an intensive research and handpicked top 10 makers of tow truck app solution similar to the Uber app based on several factors.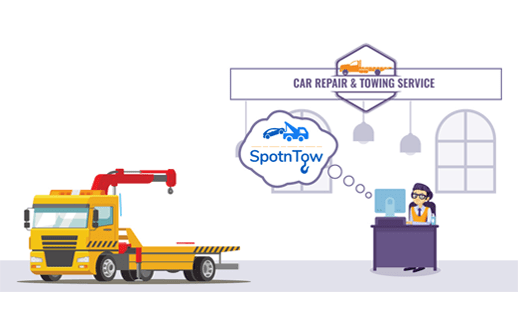 SpotnTow is the only solution which is particularly developed for the mobile app based tow truck booking business. So, little to no customization is needed except some region specific changes.
SpotnTow tow truck app script comprises of the admin web panel, driver app, and the customer app. Let us now see the top features in each app.
Customer app
Book/Cancel appointments: The customer can book or cancel the service anytime in certain situations.
Verify the service provider: The user can verify the reliability of the service provider based on previous ratings and reviews.
Driver app
Separate dashboard for the truck drivers: The driver can view the location, work history, commission history, amount paid, etc from a single panel.
Accept/Reject request: Based on the location the driver can accept or reject request.
Admin web panel
Promo code and referrals: To improve the reach, admin can manage promo codes and cashbacks to vehicle users.
Commission and payment management: The admin can change the commission per service and manage all the transactions from a single place.
Latest technology adoption is done faster in SpotnTow app and some tech advancements are already incorporated in this solution. If you are looking for a tow truck booking app with white label, impressive back-end & front-end interface, and new tech then, SpotnTow is the best for you.
Dectar tow truck app is rich in the interface and is the only solution which can be accessed from the cloud. Both the backend panel and the app is completely customizable. The Design of the app is also eye catching and if you need a solution that should have an outstanding UI/UX design then, Dectar is the right place for it.
Some other advanced features of their solution are multi-location access, driver availability status update, and real-time geotracking.
Appdupe tow truck app is one of its kind turnkey solutions with a powerful admin dashboard. The solution is built strictly with native iOS and Android platform to give an exhilarating experience for the users.
Some top features of this app are – change/cancel booking, accessing work history, live tracking, and advanced admin panel analytics.

The code quality of appdupe is unparalleled and this makes them stand unique. Good code quality makes it easy to customize the app very easily. So, go for it if you need a solution with impressive code quality.
V3cube has a perfect app script for the tow truck and roadside assistance. Their solution is perfect for a reason that it is 100% responsive and can work in multiple devices of both iOS and Android. Not to mention that this is a white label solution. The web panel have a strong front-end and admin panel which is pivotal in the on-demand tow truck app business.
The prebuilt app is designed with basic services only and it can be tweaked to add more no. of unique features requested by the clients.
Appoets set up their Uber like tow truck app solution in a scalable server with powerful admin dashboard and other apps quickly. The strong development team helps to customize and deploy the app in no time without compromising on the code quality.
Some technologies used by them for app development are Apache, Laravel, and Bootstrap. And for server installation they use digitalOcean.
The installation time for the deployment of the solution takes less than 2 days. If any entrepreneurs want to start the online tow truck booking business then, Appoets is better suited for you.
Easy on-boarding for drivers and users, seamless payments, and location sharing are the strong areas of Mobisoft tow truck booking app. Mobisoft aids in third-party integration, branding & customization, and their tow truck app gives and intuitive user experience. They attribute this to the well crafted UI/UX design which gives the user the intuitive feel. Go for it when you need your customer to get an immersive experience.
Elluminati tow truck app script has always made a separate place in the market. Key features of the are ETA & fare estimation, cloud based solution installation, multi-language support, and rich app, web interface.
MongoDB, Node JS, and MVC are some software technologies used by Elluminati. Also, as per requirements nowadays they provide full modification facility and the admin panel is 100% responsive to handle driver app and user app simultaneously.
Appscrip tow truck app is the most advanced script in the market and they provide complete source code to you for a price. They also do extra customization and other patch works for a fee. Not to mention that they use state of the art technologies like Twilio for SMS, Amazon SNS for push service, Stripe for payments, and Websocket for pubnub.
The app solution is PCI compliant and no issue will be there during payments.
Ncrypted tow truck booking app has custom front-end UI, advanced admin dashboards, powerful analytics panels etc. They follow a specific process in the app development which makes them stand out from others. Before providing the original version of the solution they give a prototype solution which can be tried and tested any no. of times and necessary corrections can be made. This type of method eliminated unwanted glitches and issues during the business operation.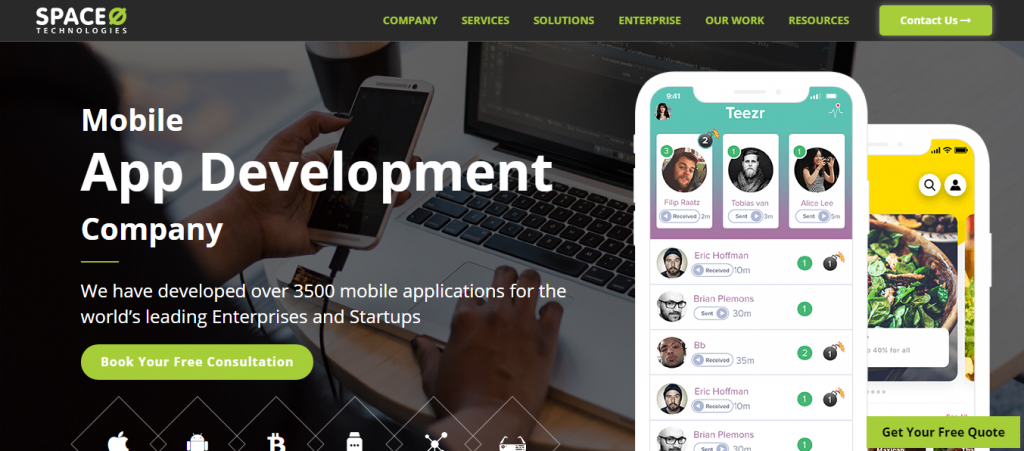 In-app payment, Geo-tracking, and roadside assistance scheduling are the three features available unique to their tow truck solution. Their solution although being similar to Uber is also close to Honk-US based tow truck service. Entrepreneurs in the US who want to start a Honk like tow truck startup in their locality can get the service of spaceo technologies.
Final words
Enough has been said about the top 10 Uber like app for tow truck booking business. The selection of the apt solution should be completely based on your requirements, region of operation, local diversity, and regulation. Each of the mentioned scripts are unique in their own way. So, it is up to you to select the best out of the best solutions.