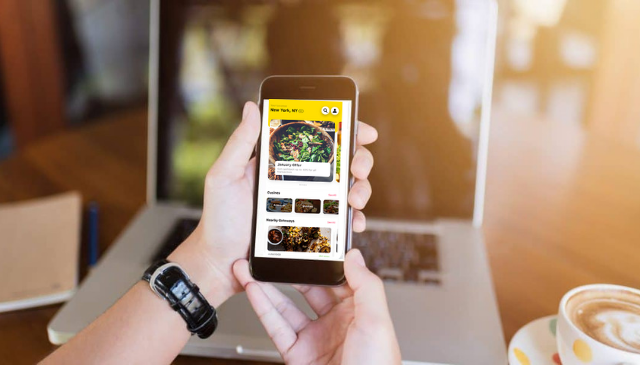 By 2020, the restaurants who won't offer online food ordering and delivery will lose 70% of their customers. Such is the global reach of online food delivery business. This market is also projected to grow at 10% every year. People in this industry say that the online food delivery market will hit $162 billion by 2023.
Firms like Uber Eats, Foodpanda, Zomato and some more have made their presence even to the small parts of Asia. Cheap internet and improved purchasing power of the people have made all this possible.
This success is also the reason why many startups and entrepreneurs want to try a hand in this industry. Even conventional restaurants too want to move to online food ordering and delivery as a part of their business restructure.
Such entrepreneurs and restaurants want to make the transition smooth and with less capital involved. For them, using clone scripts of Uber Eats and FoodPanda which costs less is a good option for their app solution. These UberEats clone scripts are on par with the original app and sometimes can even overtake them in terms of the features.
The catch for them is to select the best app clone script providers. In this blog we have listed top 10 clone script providers by taking into account factors like cost, performance, scalability, customer satisfaction, adherence to the latest technology, app updation frequency, coding standards, and many more.
Users can to go through this clearly explained blog and select the suitable ubereats clone script providers.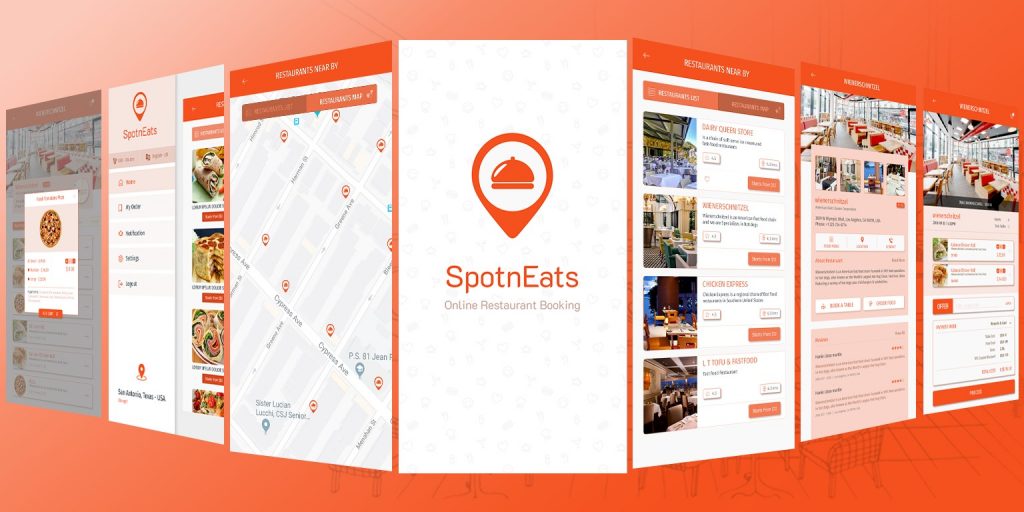 SpotnEats is a UberEats clone script and it is the flagship product of Uplogic technologies. SpotnEats solution comfortable catches the first position among others because of the process they follow during app development.
Although the solution is prebuilt, huge customization makes it subject to re-development. The makers of SpotnEats are in constant communication with the clients and ideas from both sides will flow into the app development.
They are very clear with the post/pre-sale technical assistance and this solution can be made to work with other online-based services like grocery delivery, water delivery, medicine delivery, etc. Also, go for SpotnEats if you need the app loaded with features.
Some of the highlighting features of SpotnEats:
Multiple payments support like UPI, Netbanking, e-Wallet, Debit/credit cards.
In addition to estimated arrival time, you will also get "latest arrival by" time in the app.
Smartly curated menus, specializations, and notifications.
Menu and price management for the restaurant with special tools.
Learn More: https://www.spotneats.com/
Appdupe
Appdupe's white-label solution allows you to start your business within two days. They deliver ready-made applications for various business streams with easy customization options. With a turnkey UberEats clone solution, they stand out as the best when it comes to food delivery app development. They follow a unique style and strategy for the development process and engage with clients to know and discuss their ideas to frame a structure that completely satisfies them. Though they provide a pre-built structure, they strive to deliver an enhanced application with multiple feature integration as requested by entrepreneurs. Also, they give full technical assistance and guidance to you to handle situations at times. If you are focusing on building a food delivery application like UberEats, then AppDupe will the right place since it offers a complete package at an affordable price.
All features like mapping, payment integrations, credentials will be handled securely. As an entrepreneur, you can even approach them to make changes as you wish. Since they are a customer-centric company, they are all ears when additional demand is requested. They even give live demos about product development to explain their process thoroughly. If you're interested, give a try today.
Learn More: https://www.appdupe.com/ubereats-clone-script
GoForEats
GoForEats is impressive with its features like multi ordering, integrated analytics, customer bonus program and many more. The client can have full control of the web panel also called as admin panel.
The makers of GoForEats quickly respond to any issues and also sort the issue in no time.
Learn More: https://www.trioangle.com/ubereats-clone/

RebuEats
RebuEats is one among the products of Abservetech and it if functioning from south Asia. It is a user-friendly and convenient app from which customers can book from their favorite restaurant.
Not only they have UberEats clone but also have prebuilt FoodPanda and Zomato clone which is aimed at Asia and Africa.
Their features is also suited to the above markets. If you are going to start an on-demand food delivery business in these areas then, RebuEats is the right solution.
Learn More: https://www.abservetech.com/ubereats-clone/
Appoets
Appoets UberEats clone has a powerful admin app for the clients and gives an all-around experience for the client. Appoets has served for 300+ clients so far. A unique feature with Appoets is that the customer can call/message the delivery partner.
Appoets have more exciting features for the delivery partner app and not to mention their technical assistance.
Learn More: https://www.appoets.com/products/ubereats-clone-script

DineDoo
Zoplay's online food ordering app has campaign management, surge pricing feature, wallet, and language upgrades. This solution is best suited for the client who wants to start a business in an urban area.
As usual, it brings all the fundamental features in the app. The solution justifies its sixth position.
Learn More: https://www.zoplay.com/web/ubereats-clone/

Elluminati inc
Elluminati inc has an all in one delivery app. Online food ordering is one among them. The coding quality maintained by Elluminati is very good when compared to others. The UI/UX design is also outstanding and gives an international feel.
But Elluminati misses in the customized app for online food ordering and delivery. If you have enough resources to alter and add new features to the app then, you can choose this solution.


Learn More: https://www.elluminatiinc.com/ubereats-clone/
v3 cube
V3 cube is one of the app clone solution providers which has a slew of app products for different services. The online food ordering solution is one among them. All the fundamental features are present in this app. But, advanced features like analytics tools, emergency panic button, etc are not present. Obviously, these advanced features can be added but at extra cost.
The cost of the basic solution is less. So, if you need a basic solution at an affordable rate then this solution is apt for you.
Learn More: https://www.v3cube.com/food-delivery-app-like-uber/
Food Pulse
Food Pulse is the food ordering app of Mobisoft Infotech. Their solution can give an out and out food ordering experience for the customers. But the best of the best solution gives a good experience for even the delivery partner and this is where Food Pulse misses.
Some of you may require only the customer app, then you can definitely go for it.
Learn More:  https://mobisoftinfotech.com/products/uber-eats-clone-app-solution
Apporio
Apporio food delivery app is easy to customize and have all the basic features in it. The scalability is good in the sense that thousands of restaurants and unlimited traffics can be handled seamlessly.
Incentives for drivers, bonuses, cashbacks for customers are some of the features already in the app. The solution is available in both iOS and Android.
Learn More: https://www.apporio.com/on-demand-clone-script/ubereats-food-delivery-app/
Final words
We have painstakingly analyzed the markets and got feedback from the existing users to compile the top 10 Uber Eats and Foodpanda like online food ordering apps. All the above solutions are unique and it is up to the users to select the right solution based on their need, region of your business, and, budget.
Needless to say, that cost plays a big role in app development and although app clone scripts are affordable still, its cost may go up because of customization.
So, take into account all the said factors and finalize the best solution.
Now, a good app with outstanding features alone cannot make your food delivery business a hit. There are many more things to consider.
Quick adopter of new technology and transferring the benefits immediately to users.
Doing market research before entering and understanding existing players.
Being different from the competitors in nearly everything.
Making a connection with the local people using the products offered.
What I am trying to say is that you can make your online food delivery business profitable but to be among the top you should aim for excellence and deliver a good service every day. Who knows? Someday VCs and investors may knock your door.
So, pick the right clone script from the above list and simply follow the above-said points.