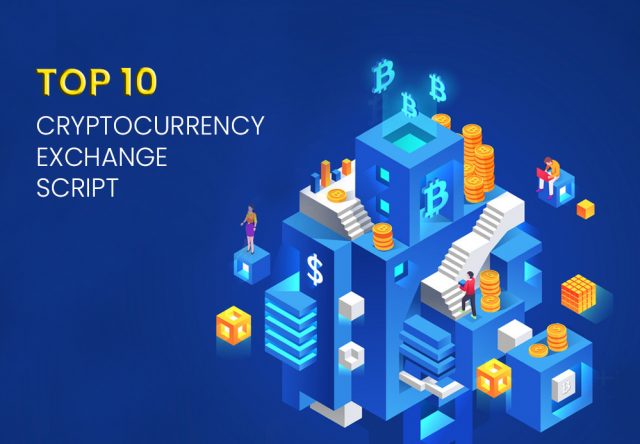 Ten years ago Cryptocurrencies were an academic concept to the people. All these things changed in the year 2009, with the creation of Bitcoin. Today, most of the people are aware of cryptocurrencies and how they work.
Government and large organizations are figuring out the route to adapt themselves to these mechanisms to make their work much effective.
Added, most of the startups have initiated blockchain projects to access the feasibility of integrating the technology into their business. Our society has been digitally driven and thus financial providers have started to look for cryptocurrency business models to with high-level security services in a more efficient and at an affordable cost.
The hook for them is to identify the premium cryptocurrency exchange scripts that would help them to launch the exceptional exchange platform to leverage the users to trade the cryptocurrencies. In this blog, we have listed the top 10 Cryptocurrency Exchange Scripts on the basis of performance, cost, and much more.
This blog would be helpful to determine the crypto exchange scripts on the basis of their business requirements.
Kirhyip Cryptocurrency Exchange Script :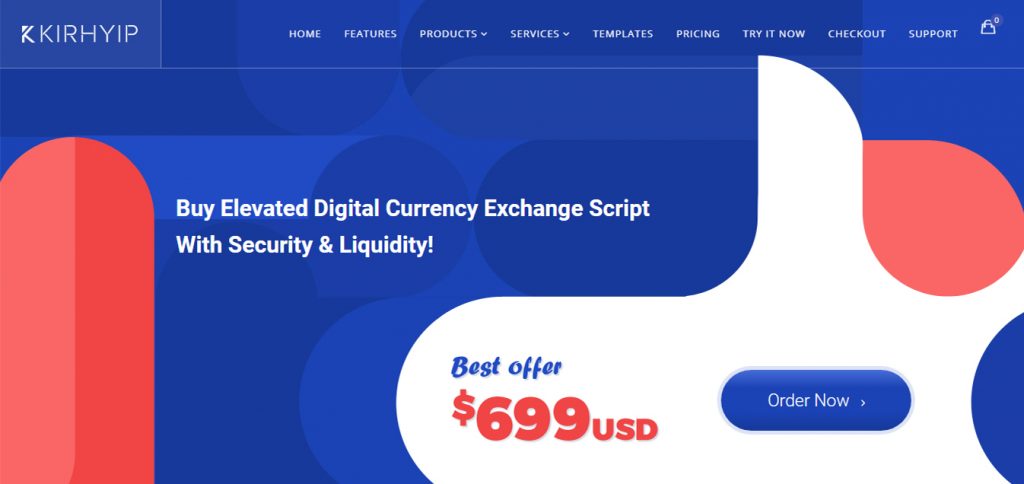 Kirhyip offers a clean interface which remains easy for the users in terms of trading. With desirable experience in Crypto Industry, they have footprinted solutions for instant trading. Kirhyip provides the following set of features for their Crypto Exchange Script:
Quick Installation and setup to get started with trading.
Kirhyip provides live exchange rate updation.
The exchange software allows a customizable homepage.
Learn more: http://www.kirhyip.com/cryptocurrency-exchange-script
Appdupe Cryptocurrency Exchange Script: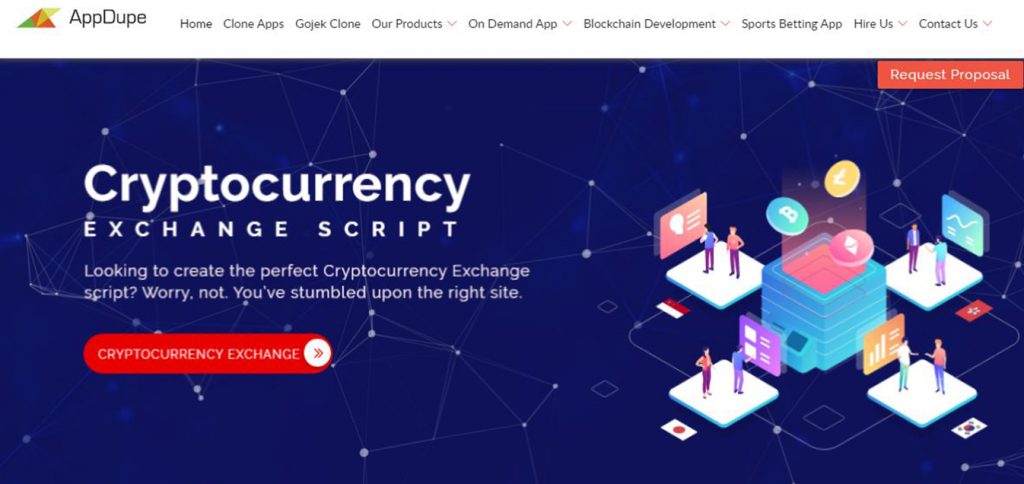 Appdupe renders an enhanced trading platform for buyers and sellers. They have launched top-quality exchange products till the date which are bringing in profits for the investors. Appdupe Cryptocurrency Exchange Script provides the following set of features:

Appdupe provides advanced CMS strategies with ease of programming.
In the Admin Panel, the admin can set the limit of withdrawal for the users.
Customizable Trading parameters based on the fluctuations of price.
Integrated with high efficient analysis tools.
Learn more: https://www.appdupe.com/cryptocurrency-exchange-script

Merkeleon Cryptocurrency Exchange Script: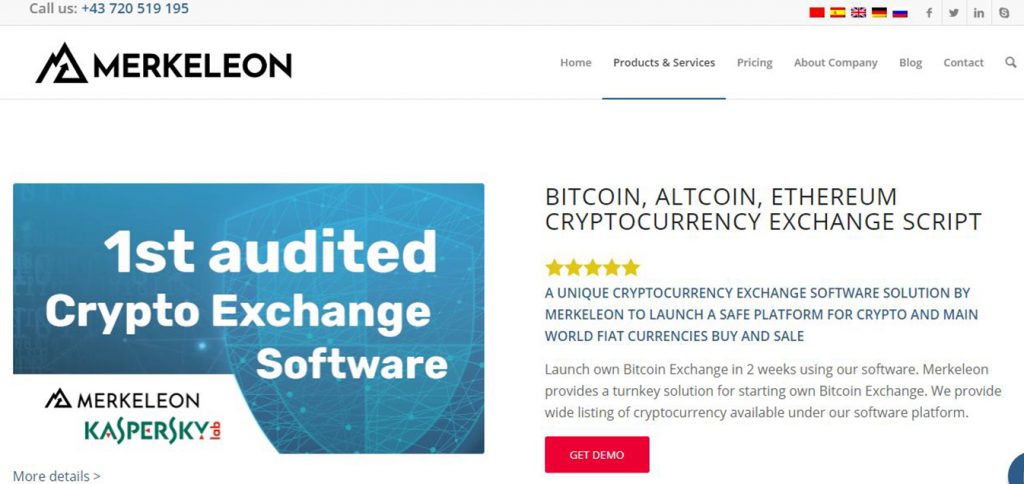 Merkeleon delivers a secure crypto exchange platform for their clientele. They have so far produced a good number of projects which are of top-quality. Merkeleon provides these features in its exchange platform:

Merkeleon's wallet allows the users to store the high number cryptocurrencies which they buy and sell on the exchange platform.
Top-Notch Security features to prevent DDOS attacks.
Merkeleon's crypto exchange software is modular and hence any feature or component can be activated or deactivated.
Learn more: https://www.merkeleon.at/exchange/
Coinsclone Cryptocurrency Exchange Script: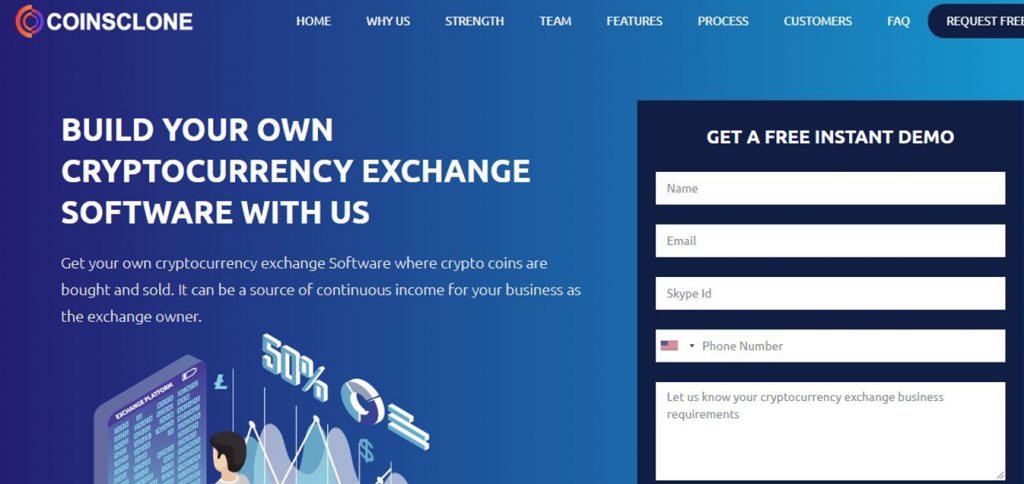 With rich expertise in the cryptocurrency space, Coinsclone remains to be a top solution provider in the market. With a team of skilled developers onboard, they come up with best in class solutions as expected by the clientele. The primary motto of Coinsclone is to provide an enhanced trading software for its users. Their Crypto Exchange Script contains premium features such as:

Customizable Scripts encompassed with advanced technologies.
Safe and secured wallet with top cryptocurrencies integrated.
Fantastic chart tools for real-time statistics.
Robust Admin Panel to manage every single aspect of the exchange platform.
Cold Storage offline facility to make the platform more secured.
Learn more: https://www.coinsclone.com/Cryptocurrency-exchange-software
Skalex Cryptocurrency Exchange Script: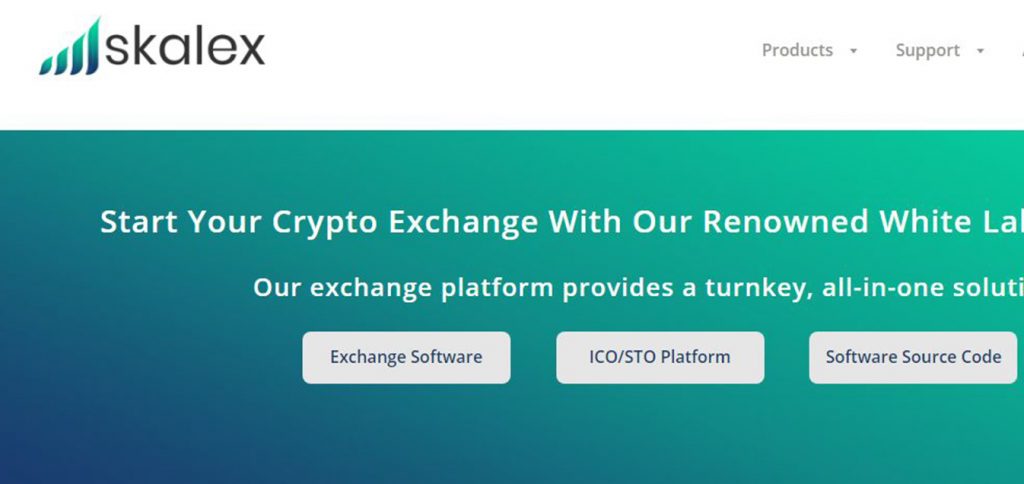 Skalex has been the best crypto exchange script provider with their advanced technology in Blockchain environment. They develop virtually intuitive exchange platforms in accordance with the business requirements. Here are the features provided by Skalex:
Exceptional security features such as two-factor authentication for more protection.
Allows the investor to view the complete set of orders instead of top 50 levels.
Multi-Signature wallet for making the platform more secure.
Learn more: https://www.skalex.io/bitcoin-exchange-script/

Merehead Cryptocurrency Exchange Script: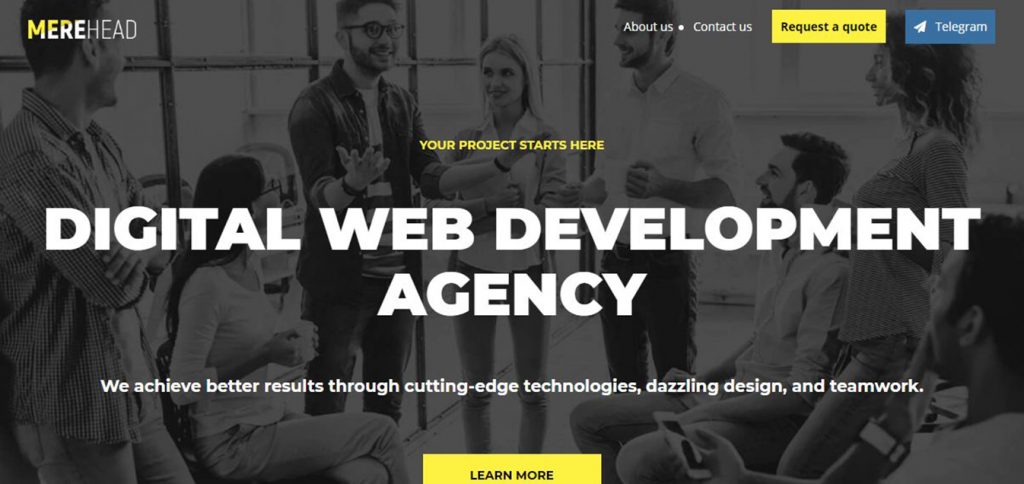 Merehead has been launched with the intent of solving complex problems for the business. They have deep industry knowledge in Cryptocurrency platforms and bring in first-class exchange solutions. Merehead delivers the following set of features in its exchange platform:

Multi-Language Support for the traders.
Ability to allow users to deposit and withdraw from the script.
Cold wallet integration to make the exchange more powerful.
Order matching engine for proper matches.
Learn more: https://merehead.com/blog/cryptocurrency-bitcoin-exchange-script/
Bitdeal Cryptocurrency Exchange Script: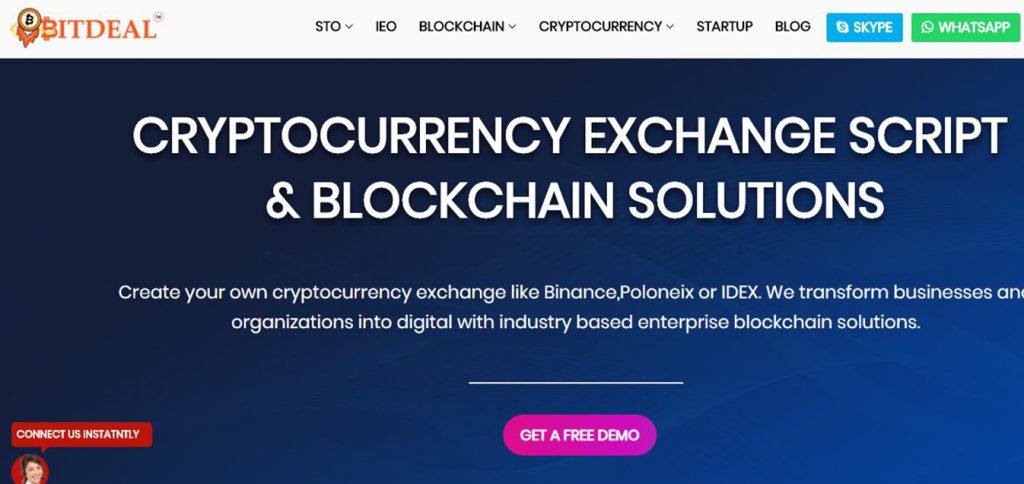 Bitdeal is a global transformation script provider who has delivered a handful number of projects across the globe. Their team of Blockchain engineers has brought forth fantastic results as well. Bitdeal renders the following set of features in its crypto exchange platform:
Integrated KYC and AML for user verification.
Feedback counter for customers to list their feedbacks or any grievance.
Bitdeal provides the chat with Admin feature in the case of any modifications or issues.
Learn more: https://www.bitdeal.net/cryptocurrency-exchange-script-software
Coinjoker Cryptocurrency Exchange Script: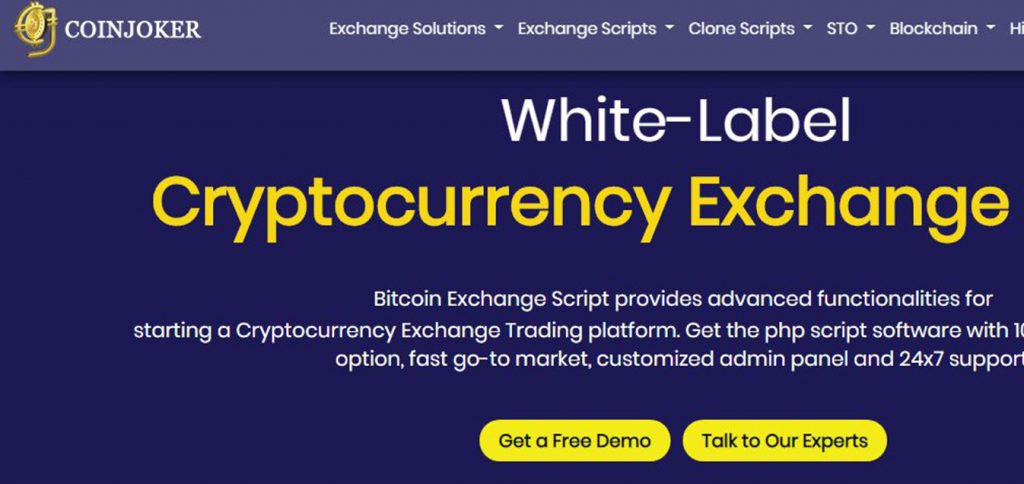 Coinjoker provides a comfortable trading platform for users with an easy to use UI. Their rich expertise has brought the following features in their cryptocurrency exchange platform:
Margin trading to make the trading process easier for clients.
CSRF protection which sends notifications to the Admin in the event of fraudulent activities.
Coinjoker provides P2P solutions to match buyers and sellers instead of using third-parties.
Learn more: https://www.cryptoexchangescript.com/
BitExchangeCryptocurrency Exchange Script:
Bitexchange has served various domains of the industry with a cutting-edge solution. They have highly skilled professionals onboard to bring forth the solution as expected by the clientele. Bitexchange provides the following set of features in its exchange platform:
Users can swap the coins among themselves with sophisticated methods.
Bitexchange provides crypto exchange mobile apps for effortless trading.
Addition of any payment gateway can be done easily with BitExchange Cryptocurrency Exchange platform.
Learn more: https://bitexchange.systems/
BlockchainAppFactory Cryptocurrency Exchange Script: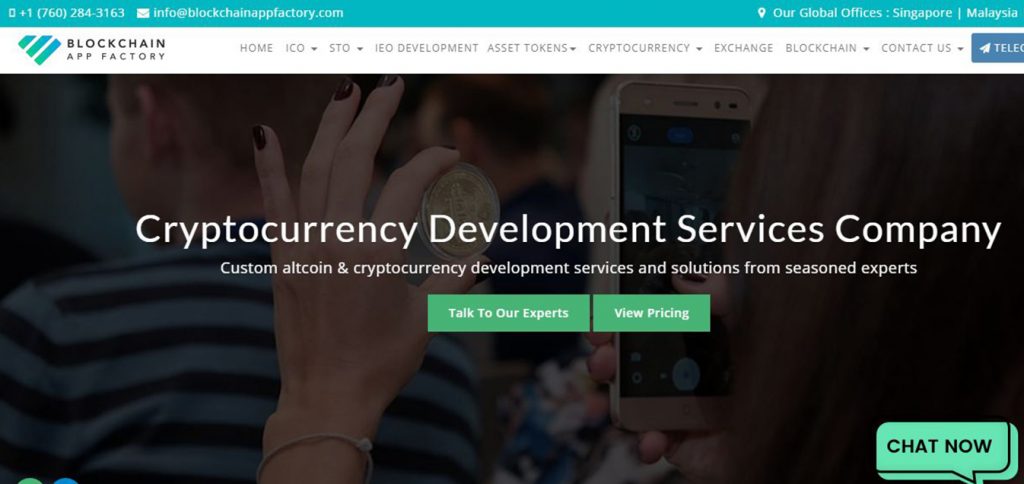 With top-notch expertise in the field of Crypto industry, they have rendered exchange platforms which are well-suited for multiple industries. Here is the list of features they provide in an exchange platform:

Their integrated referral program for investors to refer their friends.
BlockchainAppFactory brings in API integration for multiple platforms in the industry.
They develop exchanges with SEO and SMM enabled.
Learn more: https://www.blockchainappfactory.com/cryptocurrency-development
With the demand for crypto exchanges, it is important that you know the best exchange scripts to get started. Hope this article clarified you with the finest crypto exchange scripts. If you think there are other top crypto exchange scripts in the market, you can record your answers in the comments!